Booking a registrar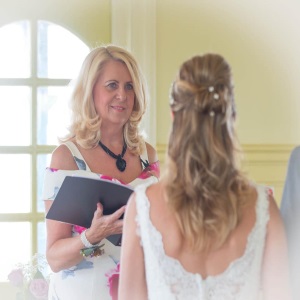 As soon as you have made provisional arrangements for your civil ceremony on approved premises you should contact the local area Ceremonies Officer:
Any arrangements for the use of the premises depend entirely on the availability of the relevant Registration Officers. It is therefore essential to make an advance booking with the Ceremonies Officer.
Couples can book their ceremony up to 3 years in advance.
By law, you must give 28 days' notice of a marriage or civil partnership. This must be at a registration office in the district in which you live.
You will be required to pay the full registrar fee at the time of booking as well as a non-refundable administration fee of £30.
Further information on how to book a registrar can be found on the Lancashire County Council website