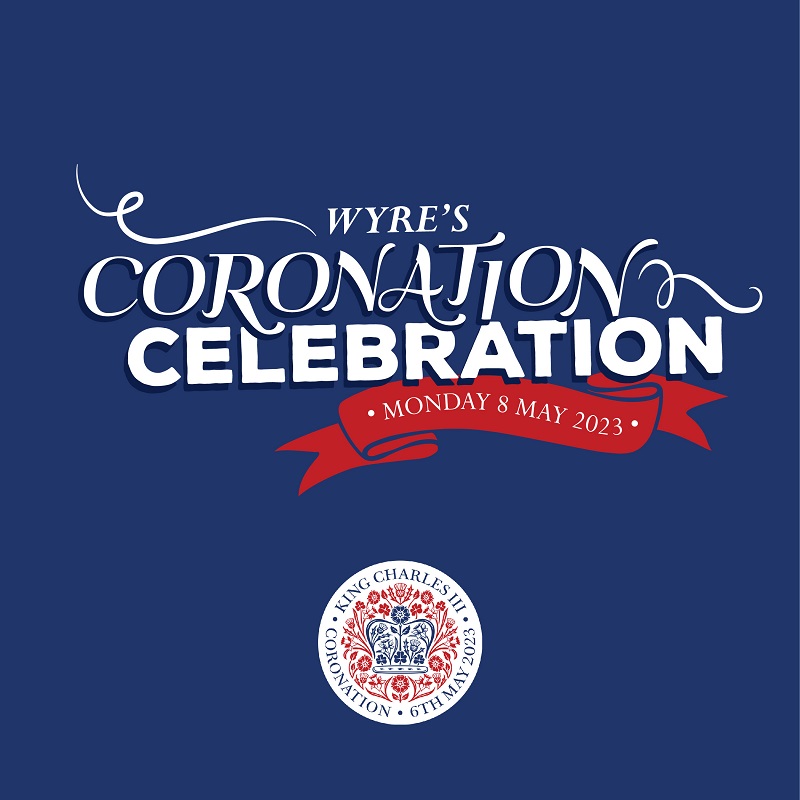 Wyre Council is hosting a royally great day out on Monday 8 May, in honour of the coronation of His Majesty The King.
Garstang has been chosen as the host town for Wyre's coronation celebrations and there'll be a family friendly interactive walk, live entertainment, music and fun for everyone to enjoy.
From 12pm to 4pm there'll be entertainment in Cherestanc Square and in the picnic area behind High Street car park, with a few surprises along the way too!
Don't miss the Wyre Coronation Walk starting from Cherestanc Square at 2pm - a fantastic addition to the long standing Garstang Walking Festival, also taking place in May. From Cherestanc Square the walk will go down one of Garstang's many weinds, pass through the high street and on to the riverside paths of Millennium Green. Follow the two-mile trail and discover magical acts along the way! All ages can take part, bring your dog too! Fancy dress is welcome and there will be commemorative medals for anyone who takes part.
The walk will be animated with street theatre, live music, arts and craft activities and children's games. Take a break at the family area at Millennium Green then follow the trail quiz on the second part of the walk. There will be free family outdoor theatre shows to enjoy in the family area at the green at 2.30pm and 3.30pm. Come and watch Theo and the Lost Crown, it's great fun for all the family. (Please note dogs are not allowed in the family area).
Also, in Cherestanc Square will be Wyre's Big Help Out. In tribute to His Majesty The King's public service, Monday 8 May is being marked nationally as The Big Help Out to encourage people to try volunteering for themselves and create a lasting volunteering legacy from the coronation. Pop down to the marquees in the square to find out what volunteering opportunities there are in your area.
Councillor Michael Vincent, Leader of Wyre Council comments:
"We're excited to bring a brilliant day of coronation celebrations to Wyre. It'll be a great atmosphere with music and eye catching live acts throughout the afternoon.

"Don't miss the inaugural Wyre Coronation Walk. We are introducing the route as part of Garstang Walking Festival and it's our hope that it will take place during the festival every year. Garstang Walking Festival is organised by an amazing group of volunteers, as is the Millennium Green which forms part of the walk route, so it seems fitting to host our day of celebrations on the nation's Big Help Out day.

"Here at Wyre we are lucky to have hundreds of volunteers who give their time, talent and dedication to support our services and I'd like to thank each one of them. Come join us on the day and chat to some of the people who help us throughout the year. See how you can get involved."
The Coronation Walk is open to all. You can follow the walk at your own pace. For those with limited mobility, electric trampers can be hired, please email greatoutdoors@wyre.gov.uk in advance as limited numbers are available.