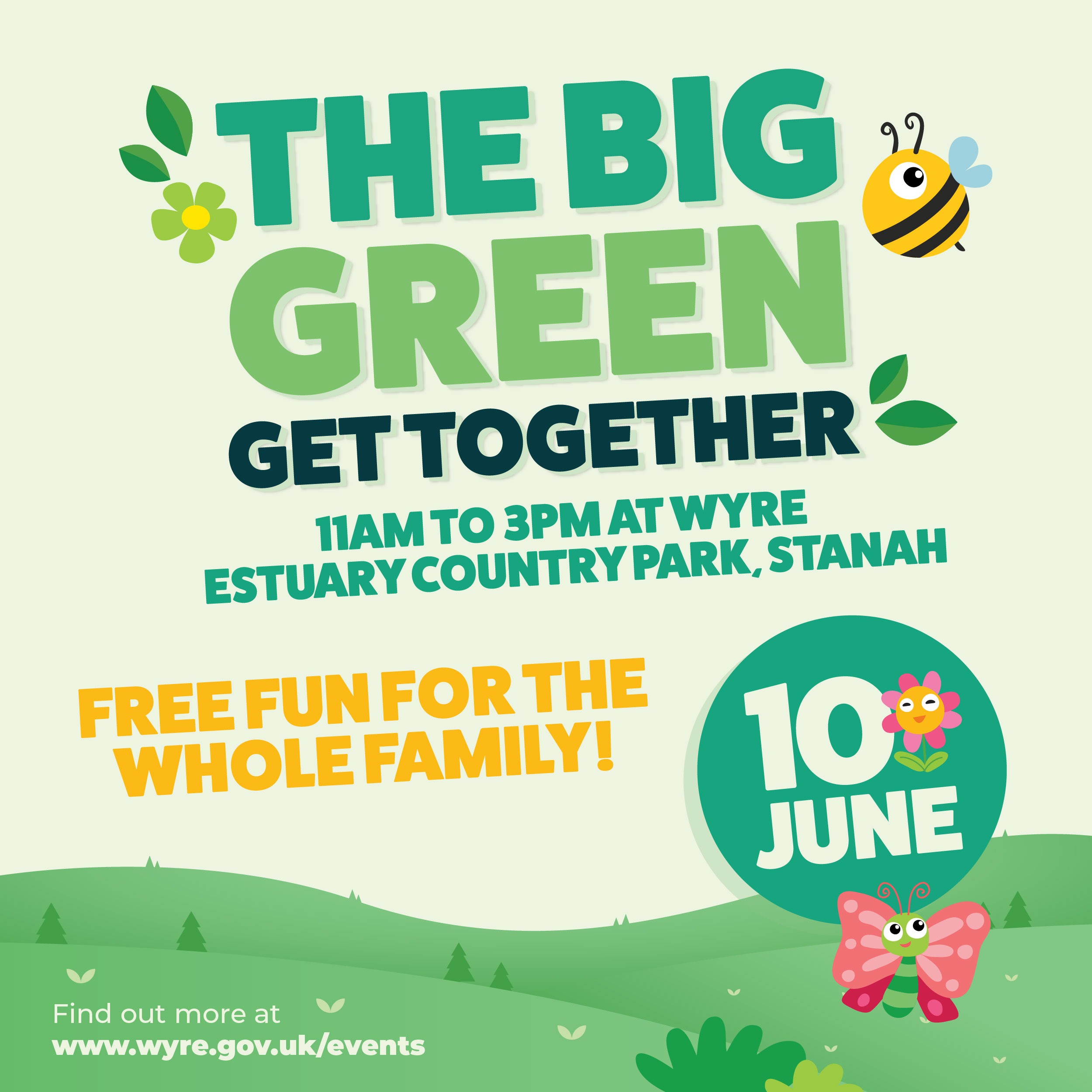 Wyre Council is hosting a Big Green Get Together at Wyre Estuary Country Park to provide a fun day out for families and bring the community together to tackle climate change.
Pack up a plastic free picnic and come along for a day of live music and entertainment in the outdoor performance space at the park. Entry is free and there's no need to book.
Taking place on 10 June from 11am to 3pm there'll be lots to enjoy on the day. Delight in a special performance of 'Seed' at 12pm and 2pm – a heart warming story about friendship and one man's struggle to look after nature. Intimate and explosive, this one-man static street theatre show is full of captivating images, puppetry and giant inflatables with live and specially composed music.
Throughout the day there will be live music on the solar powered stage, plus fun games for children to play including a nature trail around the park. Help artists on site to create a big junk sculpture or have a go at making musical instruments from things you'd normally throw away.
There'll be a big plant swap where you can bring spare plant pots from your garden and pick up new seedlings or even bring any spare plants you might have and swap them for something different.
Visitors can work together with Wyre's rangers to make bug hotels with wood from the park or have a go at making wildflower bombs to plant at home.
You'll even be able to write your letter to tomorrow and pledge to do your bit for our planet.
Mark Billington, Corporate Director for Environment at Wyre Council comments:
"Join us at the beautiful Wyre Estuary Country Park to celebrate Great Big Green Week. There'll be lots to take part in on the day and you can enjoy a day exploring the park. Take the kids on the natural play area or explore the woodlands and den building area, walk along the paths by the estuary or just sit and enjoy the views.

"We want the community to come together to stand up for nature and join the fight against climate change. As well as being a great family day out, our Big Green Get Together is a fun way to raise awareness of ways we can all work together to protect our planet."
The event is part of The Great Big Green Week, the UK's biggest ever celebration of community action to tackle climate change and protect nature. Come and have some fun and see how you can get involved.