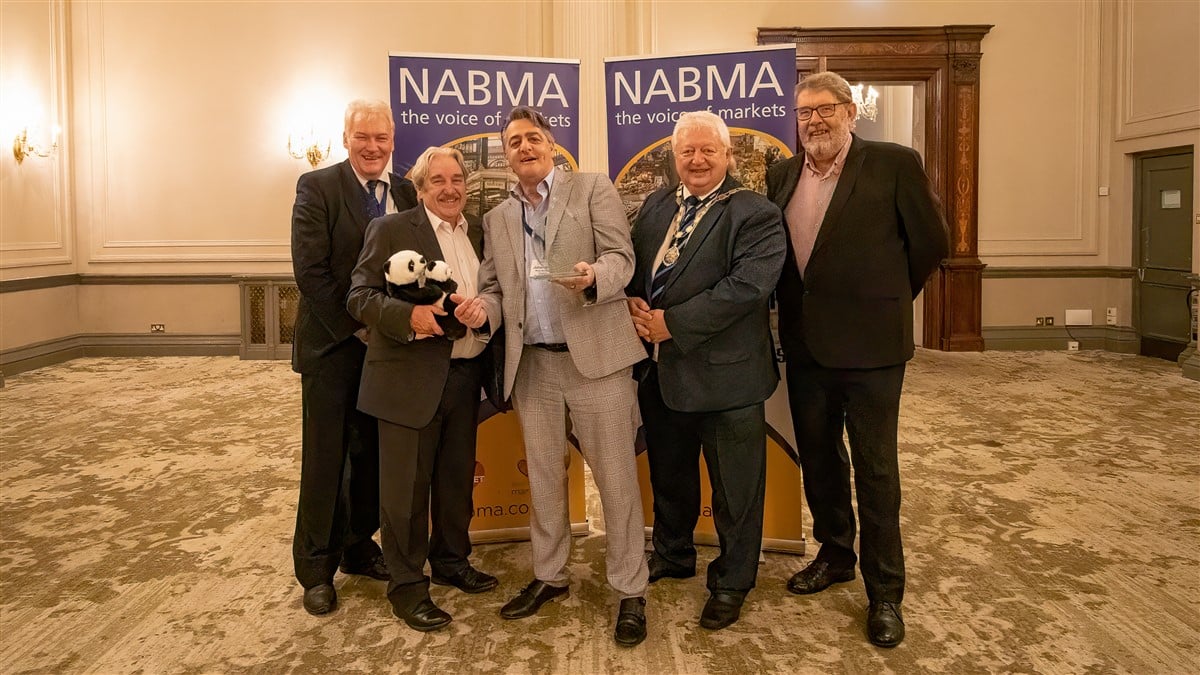 Julian Brent, Market Manager for Fleetwood Market, deservedly won the award for Market Manager of the Year for Large Markets at this year's NABMA Gala awards.
Held in Harrogate on the 27 and 28 October 2022, the annual National Voice of Markets awards celebrated the amazing service, leadership, innovation, and passion that makes markets across the UK so special.
Fleetwood Market Manager Julian Brent beat the competition to win the award for Market Manager of the Year due to his hands on approach that helps to deliver an annual programme of exciting and innovative events and exhibitions, along with his development of the outdoor market offering and his support and encouragement for start-up businesses.
The successes and accolades are well deserved and a tribute to his management and leadership. Julian ensures that Fleetwood Market keeps its historic values and traditions but sensitively blends them with modern business plans and a market strategy that provides for a strong and sustainable future.
Councillor Lynn Bowen, Leisure, Health and Community Engagement Portfolio Holder says,
"It is wonderful to have such a dedicated, passionate, and proficient market manager driving forward one of our key commercial assets. I would like to thank Julian for his commitment to Fleetwood Market and his continued support."
To learn more follow Fleetwood Market on social media: www.facebook.com/FleetwoodMarket
Sign up to Fleetwood Market e-news: www.wyre.gov.uk/enews