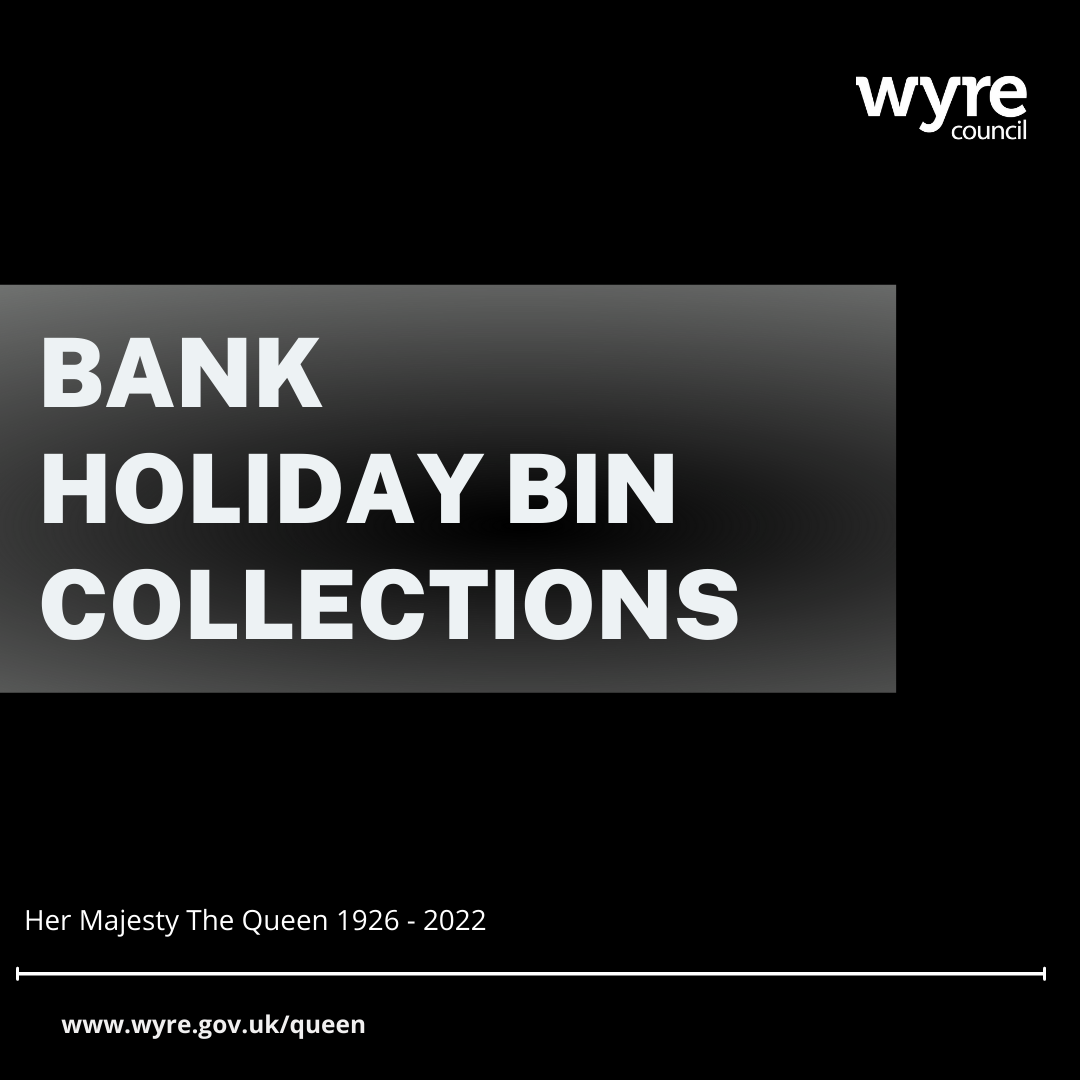 Please be aware that waste and recycling collections due to take place on Monday 19 September will now take place on Saturday 17 September.
This is due to the funeral of Her late Majesty the Queen taking place.
This affects residents in Fleetwood, Catterall and Bilsborrow. Please ensure your bins are out by 7am on Saturday 17 September.
We apologise for the inconvenience this may cause, but this is to ensure everyone across the borough, including our waste operators, can mourn the loss of the Queen along with the rest of the country on Monday 19 September.
Please share this information with your friends and neighbours that may be affected by this change.