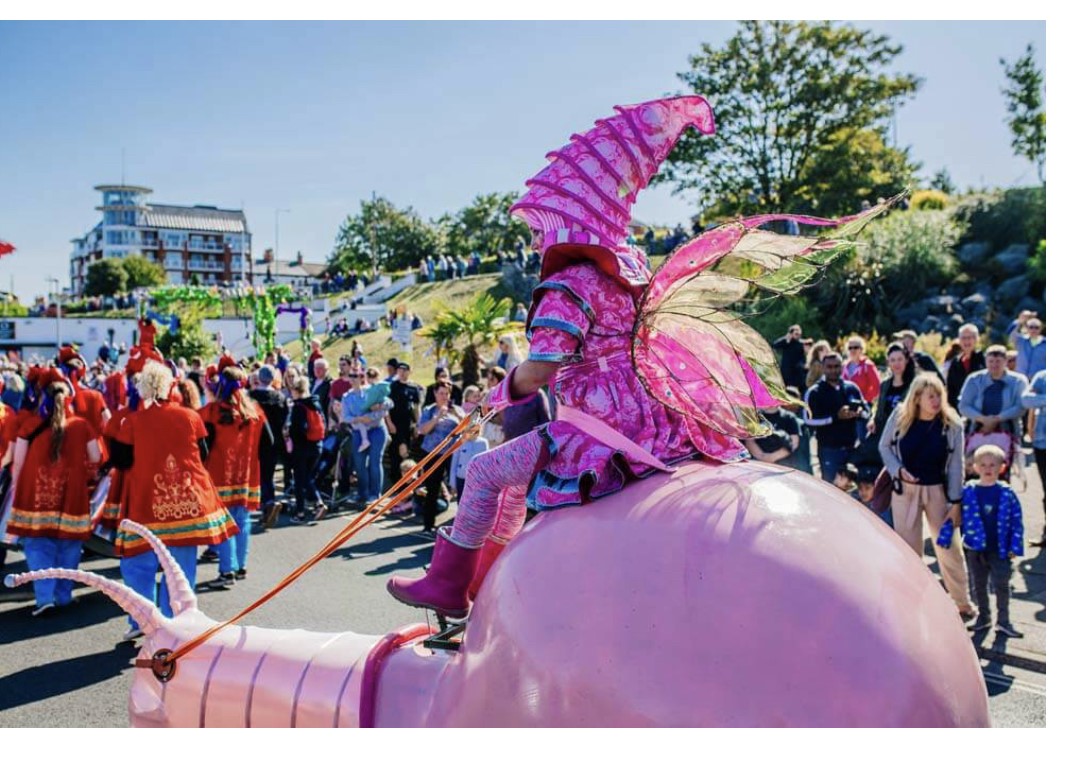 Fleetwood's Festival of Transport: Tram Sunday is returning this Sunday alongside creative arts festival SpareParts, brought to town by local arts company, LeftCoast.
The free events will be taking over the town on Sunday 17 July, with a whole host of acts, performances and special vehicles lined up for the day.
This year, both the transport and art parades are combining together to make one unforgettable show.
The parade will start from Lord Street at 11am, where it will travel the length of North Albert Street, ending up at Euston Gardens. Alongside SpareParts street performers and live entertainers will this year also include local talent and services including The Fleetwood Sea Cadets, Fleetwood Army Cadets, Fleetwood Police Cadets, Fleetwood Old Boys Band, Highbury Morris Dancers, Fleetwood Community Fire Station, Fleetwood RNLI, Fleetwood mounted police and horses as well as a Police Mitsubishi Shogun 4x4 and other notable vehicles.
Tram Sunday is the UK's largest, free transport and arts event that showcases retro and vintage car displays ranging from the 40s, as well as the town's classic heritage trams and buses. This year will feature the legendary Cevic Trawler Tram, a Heritage PD3 Leyland Bus, Fleetwood Fire Station's Fire Engine well as, The Royal Poppy Bikes, 10 All Star HGV Trucks, Sid Hill V8 Scania Trucks, North West Blood Bikes, Fylde Coast MINI meets, Roger Moore's classic car from the TV Series The Saint, and many more unique vehicles.
Head over to the live bands stage where you'll find a variety of Fleetwood's finest musicians. Headlining will be the internet sensations Father and Son Karaoke Kings.
Fleetwood Market will be open from 10am until 3pm with plenty of exciting activities and £300 worth of market vouchers to be won! They will be handing out 'Lucky Number Vouchers' across the event all day. Simply bring your voucher into the market and check if you have a winning number!
In the main hall inside the market there will be some amazing creative activities to join in with Meccano workshops. At the outdoor market you'll find a free bouncy castle open all day! There will also be carnival face painting, glitter tattoos, hair braiding and more! There will be some extra special family favourite characters greeting all of our visitors – Mirabel and Spiderman! Don't forget to take photos! There's plenty of delicious street food available at the outdoor market, and plenty of incredible bargain buys to be found throughout the market too!
Be sure to make a stop at the Fleetwood Market Tavern, a huge inflatable pub serving cool beers, ciders and soft drinks! Situated on Adelaide Street between 10am and 4pm.
Parking is free, and the designated event car park is The ABP (Associated British Ports) car park on Dock Street. Disabled parking is also available on Custom House Lane.
Running between North Pier and Fisherman's Walk, double decker balloon trams are operating a 30-minute service, offering a seamless way to get to Fleetwood.