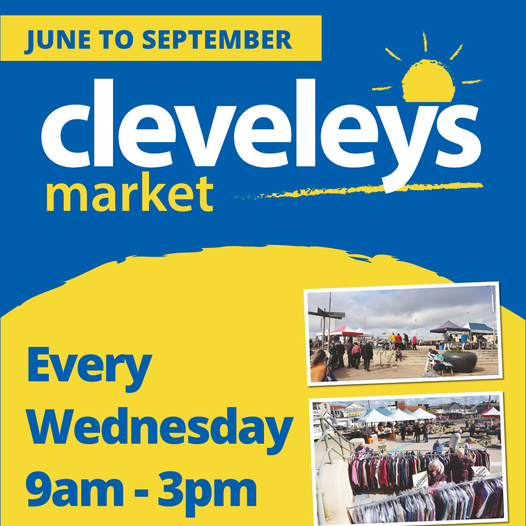 Wyre Council has confirmed the welcome return of Cleveleys Market to the Plaza this week. On Wednesday 1 June, Traders new and old will be returning to the Plaza in Cleveleys, situated on the seafront
With a wide range of fresh produce, homemade goods, handcrafted gifts, quality clothing and more, all at great, affordable prices it is well worth a visit and will be in place every Wednesday from June until September 2022.
This lively, seasonal Market offers locals and visitors to Cleveleys a unique shopping experience with a great array of stalls to browse in a beautiful location.
Councillor Alice Collinson, Portfolio Holder for Planning Policy and Economic Development states,
"It is great to be opening up Cleveleys Market again for 2022. We have some terrific stalls for people to browse through and friendly traders keen to get back to Cleveleys on Wednesdays."
It is hoped that the return of the market will help it increase the footfall to Cleveleys High Street, something the Market has done in the past.
Councillor Alice Collinson adds,
"We are pleased to resume Cleveleys Market for 2022. Cleveleys Market is always popular and we look forward to seeing the public enjoying the Market again throughout the summer months."
Cleveleys Market is open every Wednesday from 1 June until September and is weather dependent.
For anyone interested in a stall, please contact the Market Manager on 01253 887651.