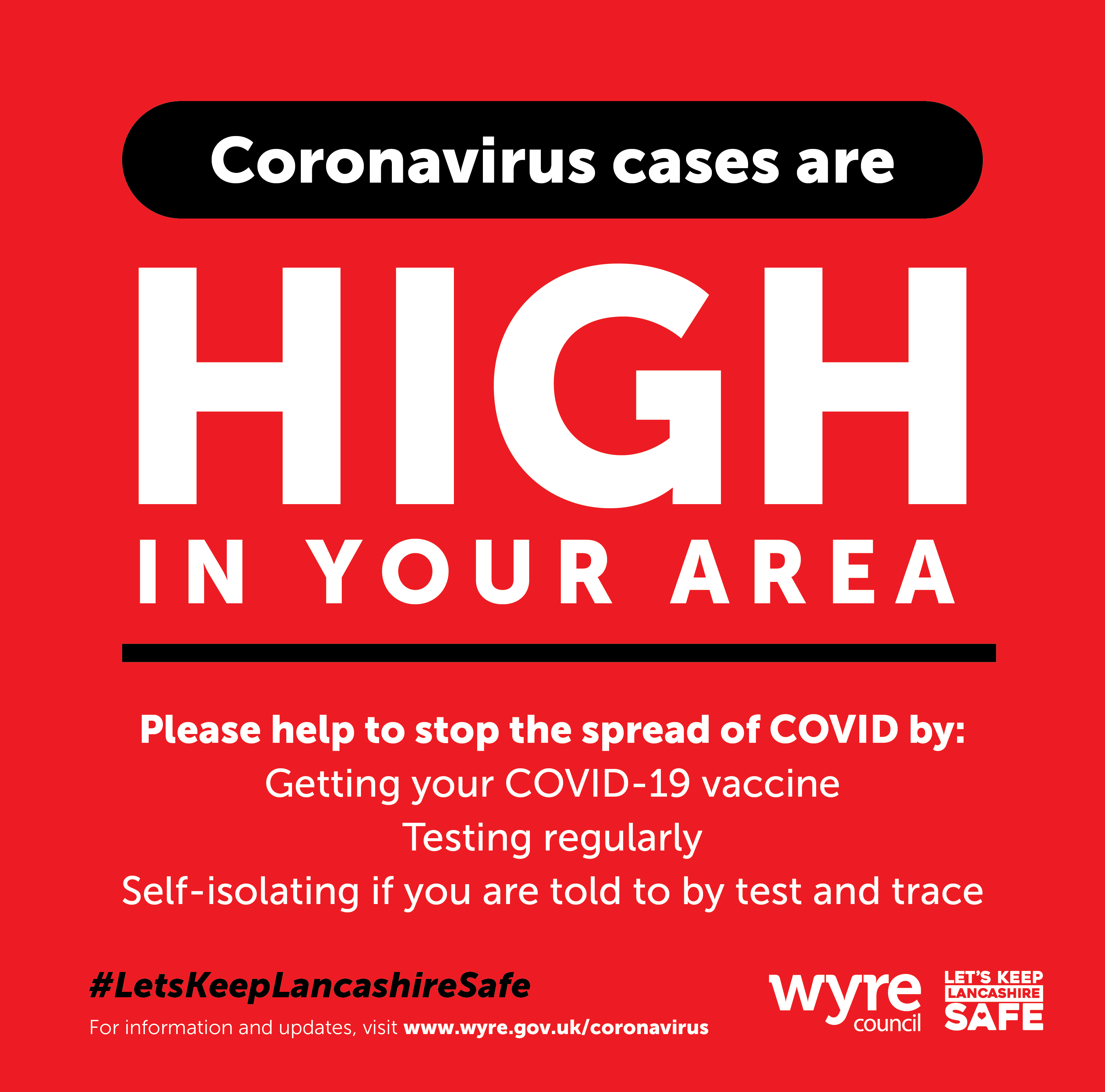 Coronavirus case rates across Wyre remain high, much higher than most other areas in Lancashire.
One way we can help to stop the spread is to increase testing so that those who test positive can self isolate and protect others in the community.
There are PCR test sites across Wyre and in neighbouring Blackpool and Preston which all can be booked via the NHS website www.gov.uk/get-coronavirus-test or by calling 119.
We would suggest that anyone who feels unwell, even if it's not the classic symptoms of Covid, gets a PCR test. Also if you have been in close contact with someone who has tested positive you should take a PCR test. If you don't have any of the main symptoms of a cough, temperature or change of smell/taste you can still book a test by selecting the option which says 'I've been told to get a test by my local council, health protection team or healthcare professional'.
Also, the best way to protect yourself and your families is by being fully vaccinated. You can still book a vaccine appointment through the NHS website www.nhs.uk/conditions/coronavirus-covid-19/coronavirus-vaccination or you can call into our drop in vaccine clinic at Marine Hall, Fleetwood on 14, 18, 19, 20, 21, 22 and 28 October from 1pm to 7pm.