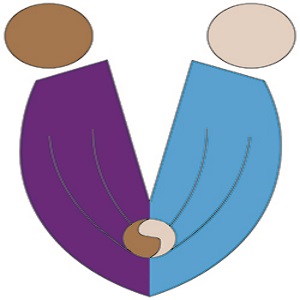 The Together We Make a Difference Network is a growing network of organisations across Wyre, brought together to work with and empower local people to make a difference in their communities. We want to help and support people to tackle those big issues that are important to them.
Do you have an idea that could be a real game changer for your community?
Are you part of a group trying to make a difference but need that extra support and guidance?
Then the Together We Make a Difference Network could be for you! Contact your local councillor today for a chat about your idea and let's make a difference together.
Why not follow us on Twitter and get up to the minute news on our work across Wyre or sign up to our Enews letter just select news, events and updates.
Watch this space for more news and information about the 'Together' network.
Cottom Hall community garden
Wyre Council have been working with The Blackpool Sixth Form College's Business, IT and Art and Design students at Cottam Hall playing fields in Poulton to rejuvenate the community garden.
Council staff and college students have cleared and restored the space and the garden is now home to raised beds, wall art and spaces to sit.
We aim to create an area where local residents and community groups can come along and get involved in gardening projects. If you have gardening skills to share, and would be interested in giving some of your time to this exciting project, call our volunteering service on 01253 887504 or email volunteering@wyre.gov.uk