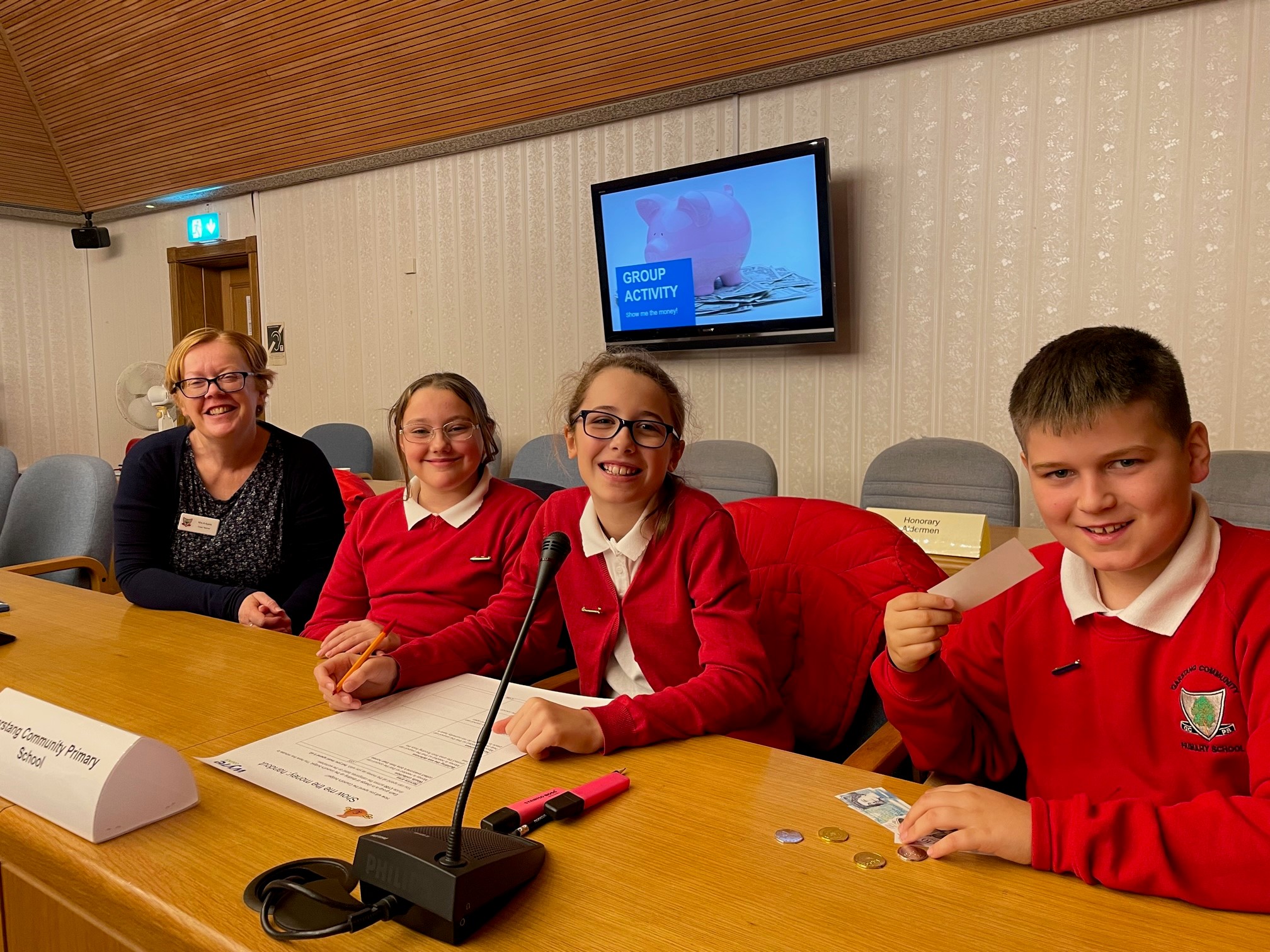 Schools across the borough were invited into Wyre Council this week as part of a celebration of local democracy.
Students from Garstang Community, Larkholme, Charles Saer, Scorton, Great Eccleston Copp, Manor Beach, Fleetwood Charity and Calder Vale St. John's Primary Schools, Saint Aidan's High School and McKee College enjoyed a tour around the council's civic centre, followed by an interactive session with councillors and officers in the council chamber.
Students learned about democracy and how to vote, as well as the role of local government, the district and county councils and MPs. They then took part in a task to allocate money to council services based on what their priorities are and enjoyed a lively debate. They also got the chance to take part in a mock election and question time with Wyre Council's Chief Executive Rebecca Huddleston and Director of Environment Mark Billington, Cabinet Member Councillor Le Marinel, Lead Member for Children and Young People Councillor Baxter and Wyre's previous Mayor Councillor Alice Collinson.
Rebecca Scholz, Head Teacher at Scorton and Calder Vale St John's Primary Schools comments:
"We think this has been an amazing opportunity for our children to see how local government works and to meet the people who can make a difference. It's a chance to have their voices heard. We are representing very small, rural schools so for us to be here today is fantastic."
Councillor Callum Baxter also comments:
"It's been great to meet young people from schools across Wyre today. They came fully prepared with some fantastic questions and it was such a good opportunity to discuss what matters to them and help them find out more about the council. It's so important to be knowledgeable about how decisions are made at a local, regional and national level and how you can have your say.
"Working with schools in this way has allowed us to speak to young people we might not otherwise have that contact with, and has given them the chance to learn about important things for their future such as how to vote and how to become a councillor if they want to. Whilst young people can't vote until they turn 18, you can register to vote at 16 so hopefully this has armed them with the knowledge of how to do that so they are ready to have their say when the time comes. I'd like to say a huge thank you to all the schools who took part in our events this week."
You can find out more about Wyre's councillors and how to register to vote at www.wyre.gov.uk