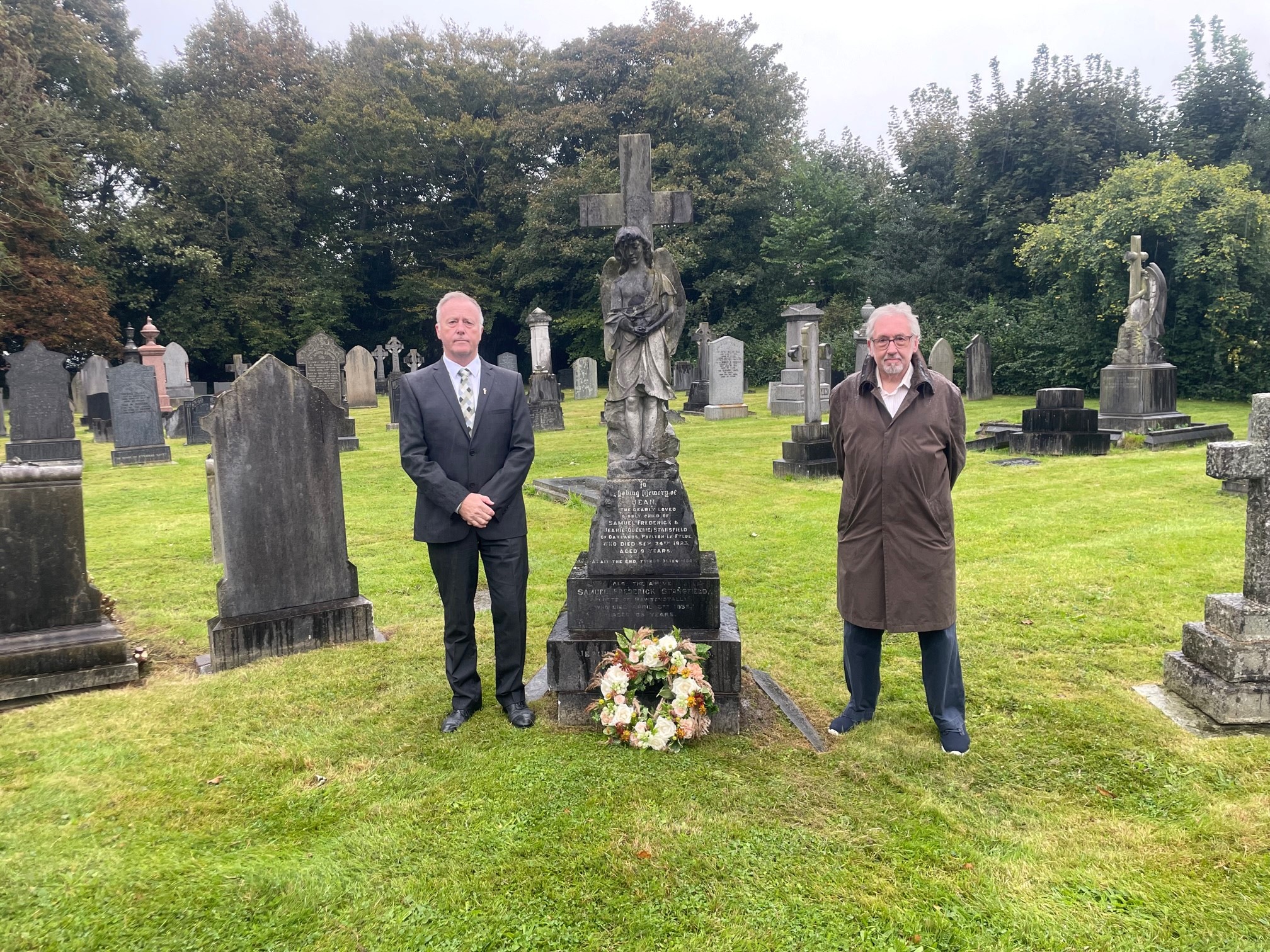 Today we remember a little girl whose name lives on in the beloved park in Poulton. It's 100 years ago that Jean Stansfield sadly passed away aged nine and was later laid to rest on 27 September 1923
Following Jean's death, the Stansfield family bought a parcel of land from the church which they kindly gifted to the people of Poulton in 1926, to create a recreational space and park for local children.
Jean Stansfield Park sits alongside Vicarage Park to this day and is one of the most beautiful in Wyre, boasting a Green Flag Award. We are proud to play our part in keeping Jean's legacy alive, maintaining the park to keep it looking its best for everyone to enjoy.

Today we paid our respects as Cllr Le Marinel and Cllr Nicholls laid a wreath at the Stansfield family memorial.

Thank you to Four Seasons Florist Poulton for donating the beautiful wreath.