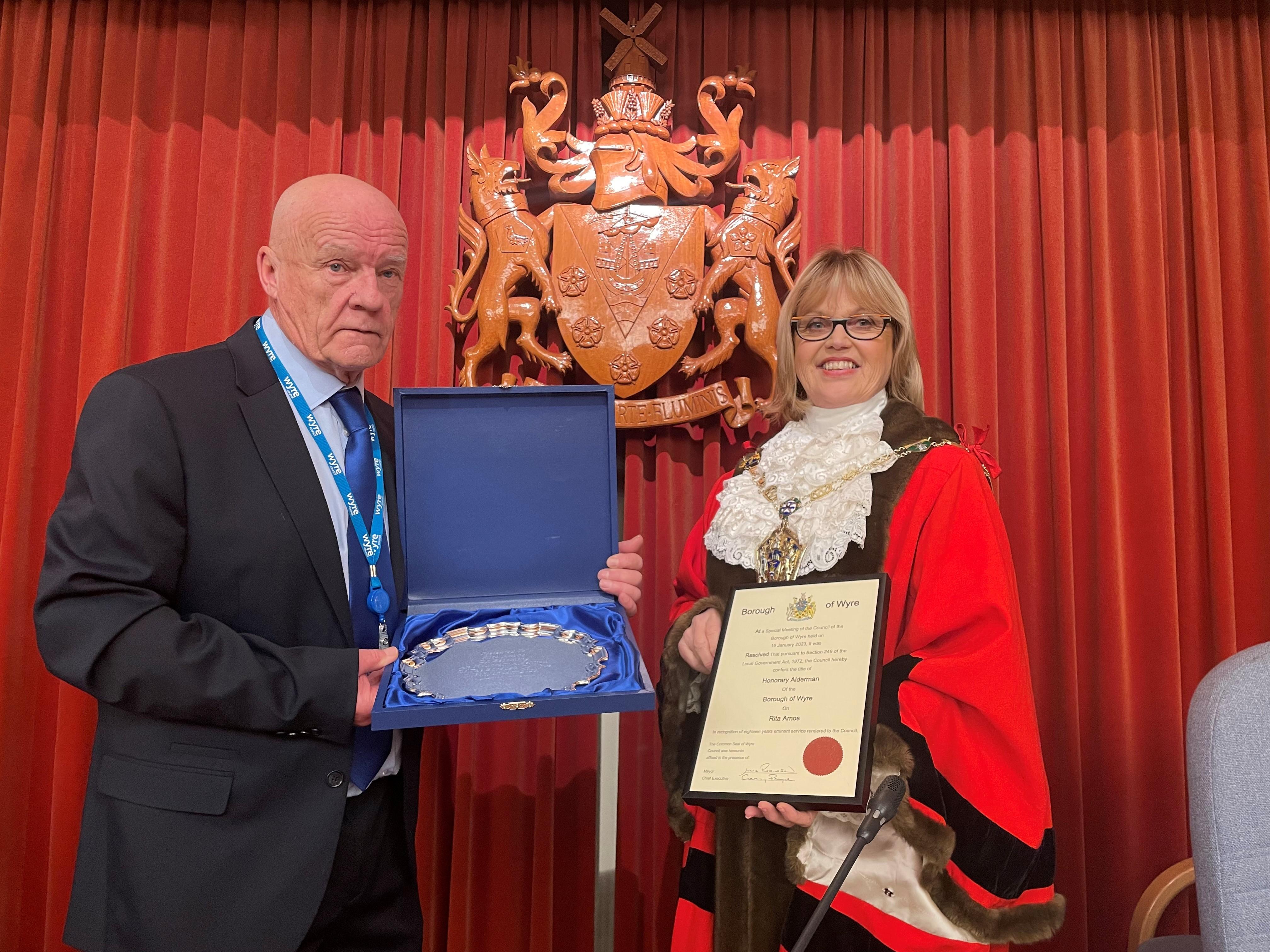 There was a special meeting at Wyre Council's Civic Centre yesterday (Thursday 19 January) in honour of the late Councillor Rita Amos.
Members, invited guests and dignitaries gathered to confer the title of 'Honorary Alderman' posthumously on Councillor Rita Amos in recognition of her eighteen years of eminent service rendered to the Council.
Wyre Council members and staff were deeply saddened by the news that Councillor Rita Amos passed away last March, she was a joy to work with and a true champion for her community.
Rita was first elected to Wyre Council for Victoria Ward in 1999 which she represented until May 2007. She was then elected to represent Cleveleys Park Ward in 2011, where she remained.
Councillor Ian Amos, Rita's husband was presented with a gift and scroll at the ceremony and close friend Councillor Andrea Kay offered some moving words and memories of Rita,
"This remarkable lady was my dear friend and colleague and I miss her dearly. It gives me great pleasure to propose Rita Amos as Honorary Alderman of Wyre Borough."
Wyre Council shares this sentiment and is pleased to confer this honour on the late Rita Amos.