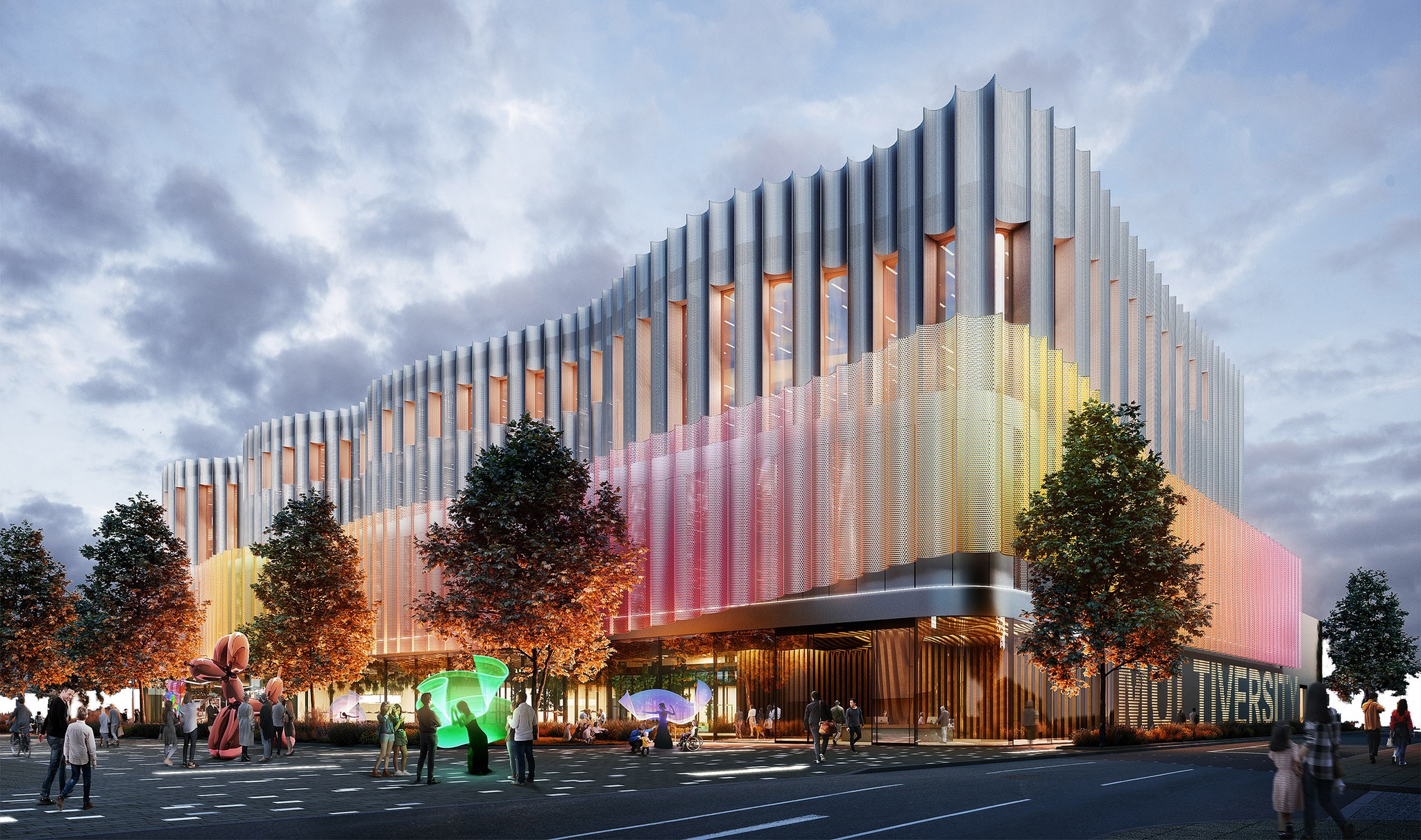 £40million funding has been confirmed to deliver new Multiversity education campus in Blackpool benefiting residents of Wyre and the Fylde coast.
Blackpool Council, supported by Wyre Council, will receive the funding to deliver a new Multiversity, a carbon-neutral, education campus in Blackpool's Talbot Gateway Central Business District.
Following the Government's Levelling Up funding announcement this morning, Councillor Michael Vincent, Leader of Wyre Council has said:
"We are delighted to hear the announcement today. This project is a unique proposition, providing a cutting edge response to location, regional and national priorities. The proposed world class university experience is of significant importance to both Wyre and Blackpool residents and will benefit the whole Fylde coast. Creating a higher education campus in Blackpool town centre will be much more accessible, helping to remove barriers and open up more opportunities to university level education for our residents."
Leader of the Council and Cabinet Member for Tourism, Arts and Culture, Councillor Lynn Williams said:
"We are really pleased to be able to confirm that we will be receiving £40 million from the Department of Levelling Up, Housing and Communities for our Multiversity scheme.

"Our regeneration plans for the town have been ongoing for more than 10 years now. The awarding of this money is testament to the continual and tireless work to make these plans a reality for the people of Blackpool. Our priority is to provide decent, secure jobs for local people, encourage economic growth and to enable locals - young and old - to make the most of the opportunities available.

"£40m will go towards providing a new world-class university experience for residents which would be carbon neutral in its operation. The new learning environment would facilitate upskilling, reskilling and lifelong learning within the town. Our town revitalisation plans will also be supported by bringing many students into the heart of Blackpool. The learning opportunities will be linked directly to local job opportunities filling any skill gaps across the Fylde Coast.

"Multiversity will be delivered through a partnership involving Blackpool Council and Blackpool and the Fylde College in association with Lancaster University. It will accommodate approximately 2,300 learners with many able to gain higher-level qualifications.

"It is heartening to know that our vision for the regeneration of our town has been recognised by central Government and we will continue to work with them and our partners across the town to make this vision a reality.
"Things are really tough for some of our residents right now but there is hope for the future, I am fully committed to making Blackpool better for all who live, work and visit our incredible town".