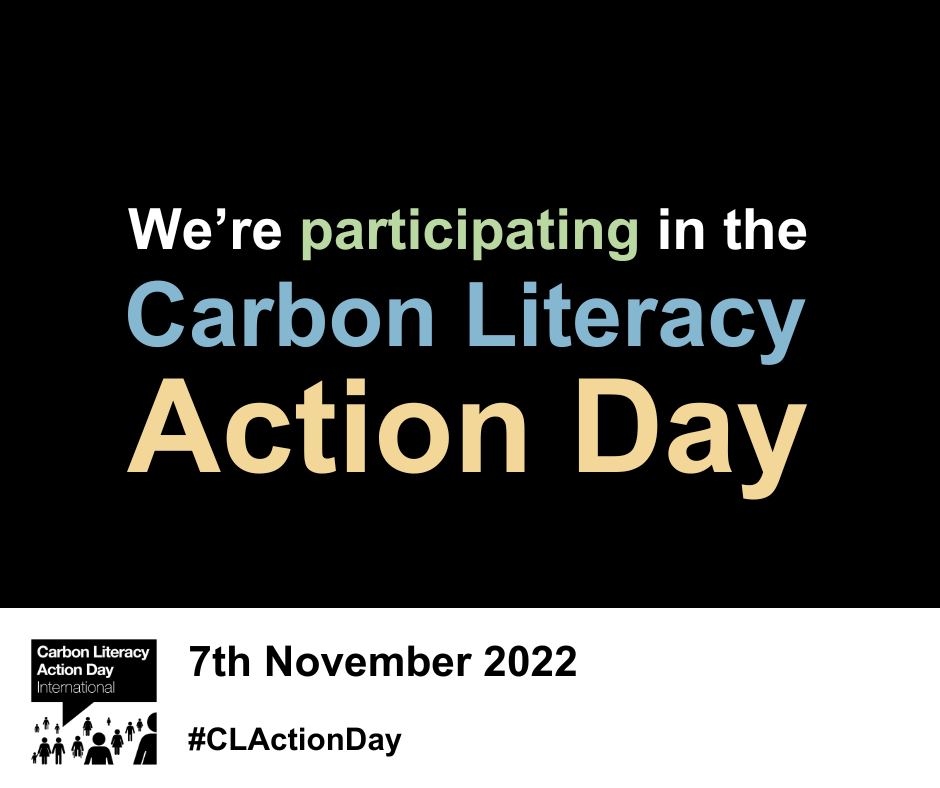 On 7 November, we are taking part in the Carbon Literacy Action Day - the world's largest climate education training event.
The second annual Action Day aims to break the record, set last year, of the largest number of people certified as Carbon Literate in one single day. Becoming Carbon Literate means taking actionable steps towards tackling the climate emergency, and here at Wyre Council we are passionate about doing everything we can to mitigate the effects of climate change within our community.
Our planned activity for the Action Day is to deliver Carbon Literacy training to more of our staff. Taking part in the Carbon Literacy Action Day is important for us because it means:
● Fostering a greater understanding of the climate crisis, our carbon footprint and the different ways in which we can reduce our collective carbon impact.
● Creating a positive change in our organisation.
● Developing a strong understanding of the global and local impacts of climate change.
● Working together with others to create lasting change and hope for all.
Read more about our plans to tackle climate change and how you can get involved