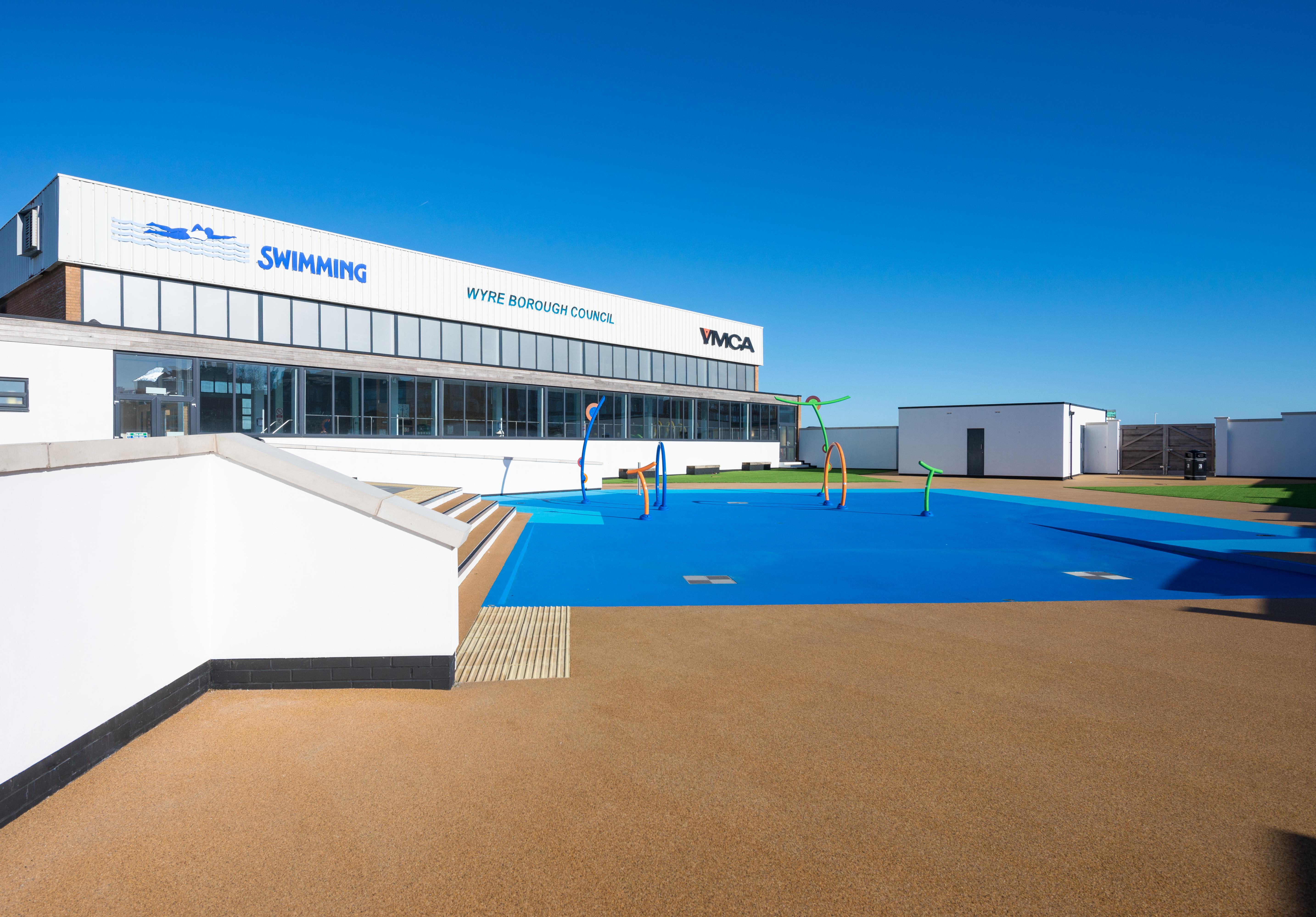 Wyre Council and Fylde Coast YMCA are pleased to announce that Marine Splash at YMCA Fleetwood is reopening today (Monday 30 May)!
Thanks to funding of £25,950 from the council, a new upgraded floor covering has been installed and the facility is now ready to welcome families in time for summer!
From Monday 30 May Marine Splash will be open at weekends and during school holidays from 10am until 5.30pm. All opening times are weather permitting and bank holidays may differ.
Marine Splash opening hours are split into sessions and booking in advance is recommended to avoid disappointment
YMCA Fleetwood has some brilliant facilities, including two swimming pools, a gym, sports hall and a range of fitness classes. The popular FBKafé is on site and is the perfect place to take the kids for a milkshake or sit and relax with a coffee.
Councillor Lynne Bowen, Portfolio Holder for Leisure, Health and Community Engagement at Wyre Council comments, "We are really pleased to be reopening this brilliant facility so that families can enjoy a day out this summer.
"We have supported the YMCA to reopen facilities since the pandemic restrictions came to an end so it's great to now have Marine Splash open and ready for action."
For prices, more information or to make a booking for Marine Splash, contact YMCA Fleetwood on 01253 771505