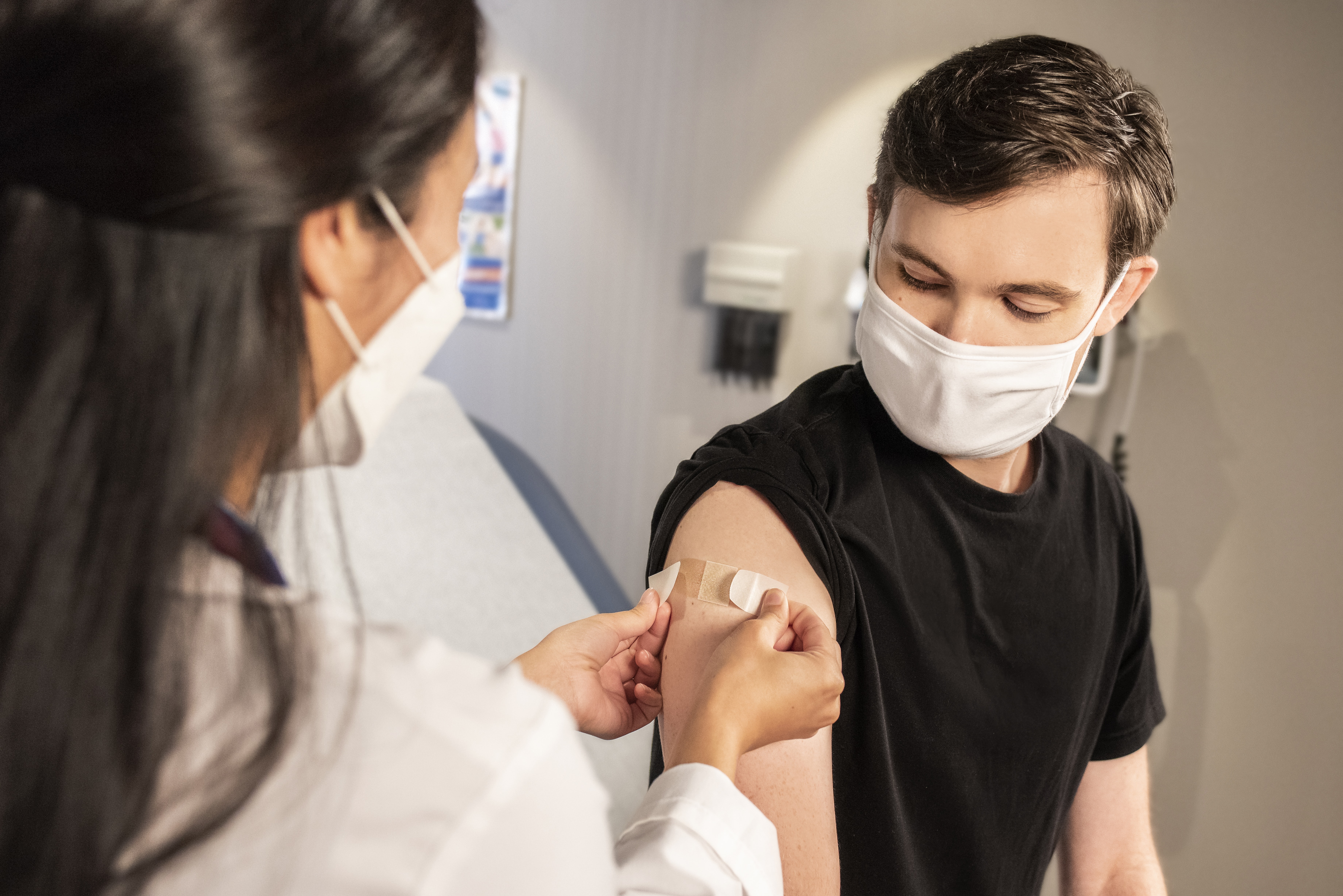 After almost a year of hosting vaccine clinics at Wyre's Thornton Little Theatre, the Torentum Primary Care Network will be moving out of the venue.
This follows their completion of the COVID-19 vaccination rollout for the over 50s and those with underlying health conditions.
The Torentum Primary Care Network is a group of GP surgeries in Thornton-Cleveleys including the Thornton Practice, Cleveleys Group Practice and Crescent Surgery.
Over the past 11 months, the surgeries have been using Thornton Little Theatre as a vaccination centre for their patients, for first, second and booster COVID-19 vaccinations and also annual flu vaccinations.
The Thornton Little Theatre is now being returned to its intended use, as a venue for community activities and events.
Lisa Banks, Primary Care Network manager, commented, "It has been an absolute pleasure working with the theatre staff all year.
"Their help and support in those early weeks was invaluable and I will never forget how reassured I was by their calm and professional approach in helping us to get the clinic running. The team has been a life-saver – quite literally."
Lee Kenworthy, Lead Care Co-ordinator for the Torentum network, commented, "I would like to take this opportunity to thank the staff on behalf of all practices and all at Torentum for their support through this year with the successful vaccine rollout.
"The team have been fantastic and the venue has been brilliant."
Councillor David Henderson, Leader of Wyre Council, commented, "I would like to thank the NHS staff and staff at Thornton Little Theatre for their tremendous work in facilitating such a successful vaccine rollout."
"The Torentum PCN are leaving the theatre so that it can be returned to its proper use, but the vaccine programme continues and I urge anyone that is eligible for their COVID booster to get it booked in by contacting the NHS on 119 or via the website.
"We will continue to host mobile vaccine clinics at the Marine Hall and Cleveleys Community Centre throughout December and January, so getting your vaccine couldn't be easier."
Visit www.wyre.gov.uk/coronavirus for dates for the vaccine clinics as well as lots of other COVID-19 information.