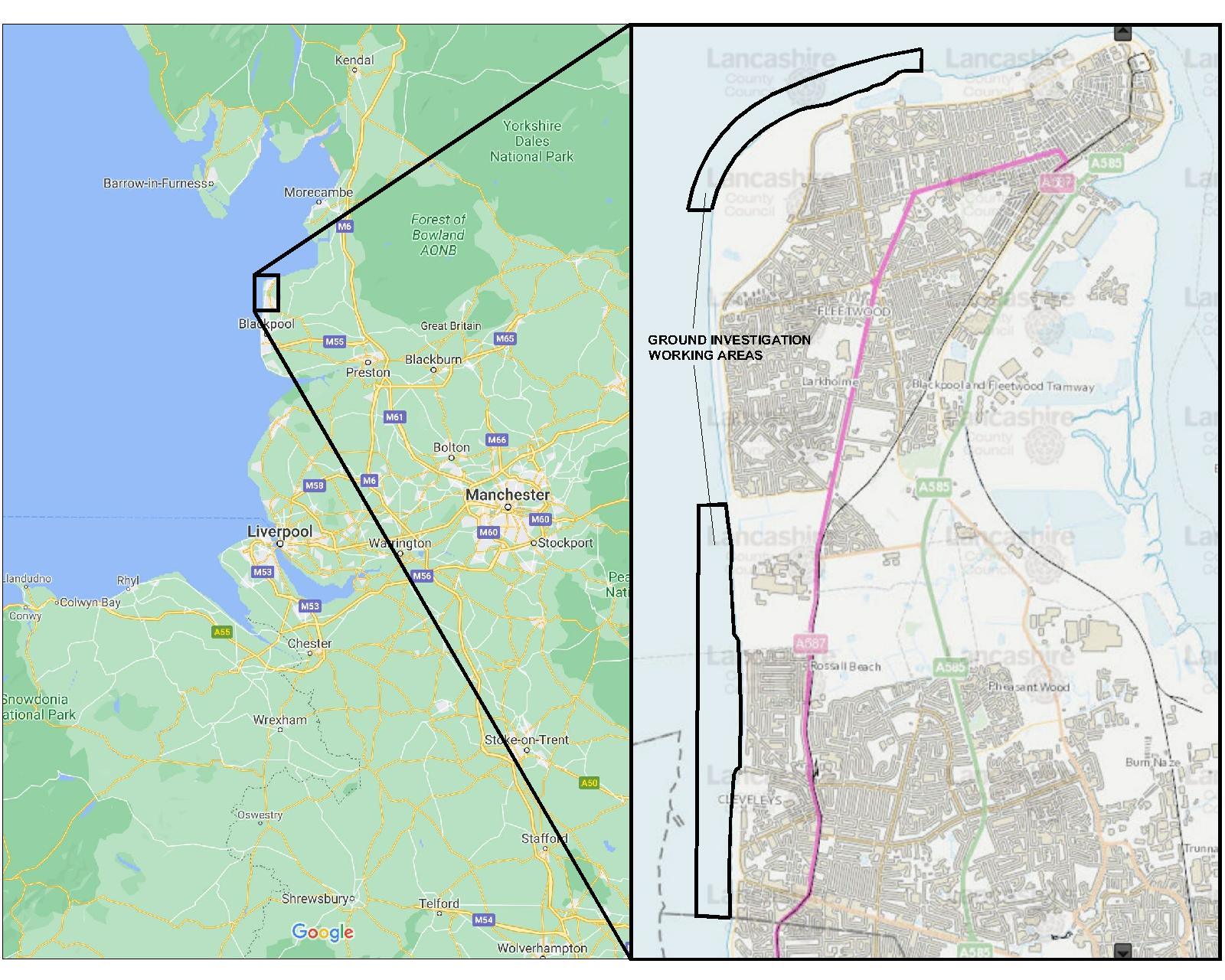 From Tuesday 1st June 2021 for a period of 8 weeks, Balfour Beatty on behalf of Wyre Council will be carrying out site investigation works along the foreshore of Wyre's Coast.
The site investigation will take place between the Kingsway boundary with Blackpool to the south and the Marine Lake, Fleetwood to the north.
These works are required to determine ground conditions for the design of a future Wyre Beach Management Scheme. These works comprise of both trial holes and cone penetration tests (CPT's). Trial holes will be dug at the toe of the existing sea defences approximately 100 metres apart, no deeper than 3 metres. CPT's will be carried out from within a self contained tracked unit at various intervals but no further than 100 metres away from the sea wall.
CPT's do not require any material to be dug or the beach to be disturbed. The works will be carried out during low tide with any excavation dug and backfilled within the same shift. There will be no obstruction or excavation left open during high tide. Emergency procedures such as retrieving broken down plant stranded on the beach before the tides comes in is incorporated in works package.
For further information, please contact mike.wilkinson@wyre.gov.uk