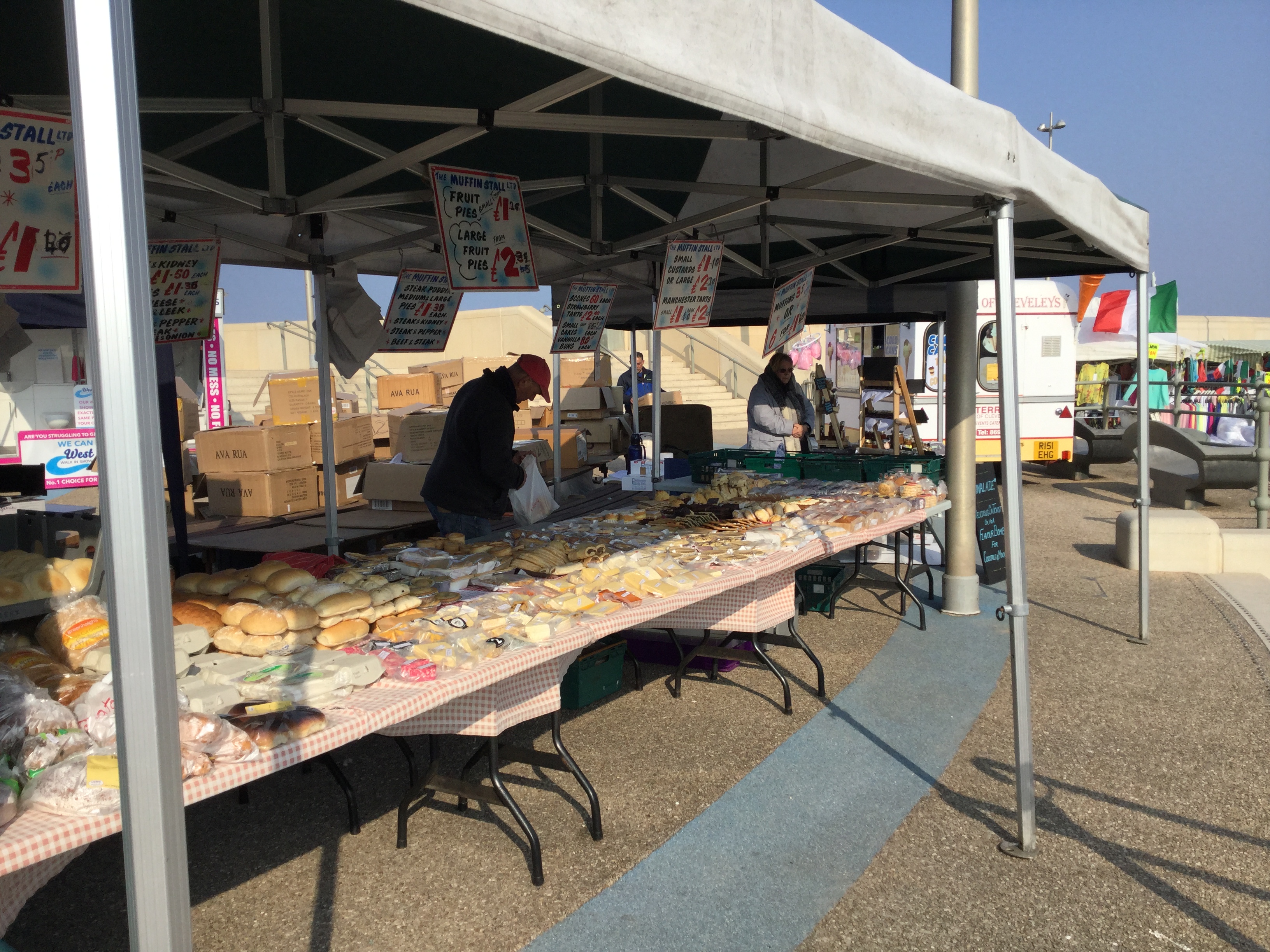 Today's markets are finding a new lease of life. We are supporting local business more than ever, including our butchers, bakers and other traditional outlets.
You can visit a market in Wyre six days a week, from coastal Fleetwood Market to Garstang's historic market dating back to the early 1300s. Throughout the year there are also regular farmers and ad-hoc continental markets that bring something a little bit special. Visit our Wyre Facebook, Wyre Twitter and website news for announcements.
Fleetwood Market
A busy traditional market with over 250 stalls inside and outside. Sells everything from local produce, clothing and homewares to gifts and collectibles. Special events take place throughout the year.
This year Fleetwood Market is going through an exciting period of rejuvenation. We are carrying out significant improvement works to support the markets future as a key attraction in Wyre. The ongoing enhancement works are expected to continue through to the autumn.
Open Tuesdays, Thursdays, Fridays and Saturdays 9am - 4.30pm.
Fleetwood Market will close from 3pm Saturday 23 December and will reopen on 9am Tuesday 2 January.
Anyone interested in a stall should contact the market manager on 01253 887650.
Poulton Market
A lively outdoor street market in the Poulton-le-Fylde town centre market square. Stalls sell a wide range of goods and local produce.
Every Monday 9am - 4.30pm except bank holidays.
Anyone interested in a stall should contact the market manager on 01253 887650.
Great Eccleston Market
Held on the village square, stalls vary from week to week but generally include fresh fish, fruit and vegetables, plants and flowers and homeware.
Every Wednesday 8:30am to 3pm.
If you are interested in a stall call 07493783939 or contact the parish clerk by email: members@greateccleston.org
Garstang Market
This popular market stretches the length of the High Street and offers a variety of stalls, including children's clothes, plants and household goods.
Every Thursday 9am - 4pm.
For further information call 07533 712377 or email garstang.market@gmail.com. Find us on Facebook for regular updates of what's going on at the market: Garstang Outdoor Market Facebook.
Cleveleys Market
Visit Cleveleys Market, a lively, seasonal outdoor street market located on the plaza on the promenade. With a wide range of goods, gifts and more in a beautiful location.
The market is open every Wednesday between June and September.
If you are interested in a stall, please contact the Market Manager on 01253 887650 . Visit the Cleveleys Market Facebook for more information.
Thornton Farmers Market
Around fifteen stalls of seasonal, local and regional produce at this friendly local farmers market at the Marsh Mill Village, Thornton.
Every second Saturday of the month (except January) 9am - 12pm.
For more information telephone 01772 815629, or visit the Thornton Farmers Market Facebook for more information.