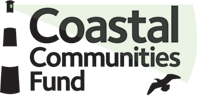 £772,085 has been secured from the Coastal Community Fund, which will go towards a £1.22m project called 'Joining Up the Wyre Coastline'.
The vision is to link the coastal economies of Cleveleys and Fleetwood by strengthening ties between key visitor attractions using digital signage and an interactive app. The project includes the refurbishment and modernisation of Fleetwood Market to create new Market House studio spaces, units and pop up stalls and space for start-up businesses.
Wyre Council has also secured just under £50,000 as part of the Coastal Revival Fund. This will develop outline feasibility studies to look at the streetscape of Victoria Street, Fleetwood and assess the current entrances to Fleetwood Market and Fleetwood Museum.
The Coastal Community Fund will be split across several projects, with more information in the links on this page.