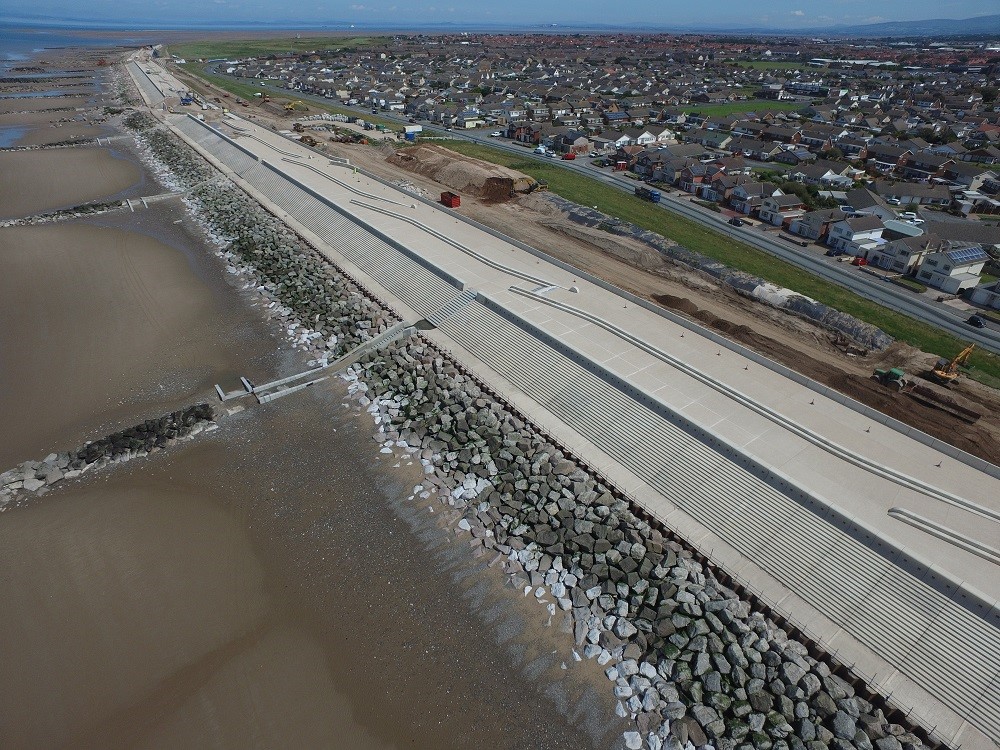 The Rossall coast protection scheme replaced two kilometres of sea defences from Rossall hospital to Rossall Point, in a £63m coastal defence scheme that protects 7,500 properties from the risk of flooding. The scheme was completed in 2018, £6 million under budget, demonstrating the council's commitment to securing value for money and our success in delivering large scale projects.
327,000 tonnes of rock armour was used to create the base of the defences, to weather the harsh conditions on this exposed part of the coastline and allow the beach to build up in the area. Between the rock revetment and the promenade, specially manufactured precast concrete was used to form a stepped revetment to break the waves. The promenade has also been significantly widened.
An ecology park on the landward side of the defences was created and is known as Larkholme Grasslands. This was designed by Lancashire County Council with bridges and artwork by Stephen Broadbent, a British sculptor who specialises in public art. This strip of grassland, from West Way to Fleetwood Golf Club, is already classed as a biological heritage site because of the rarer species of flora and fauna that grow there. The area was enhanced to allow residents to enjoy the rich and diverse wildlife.