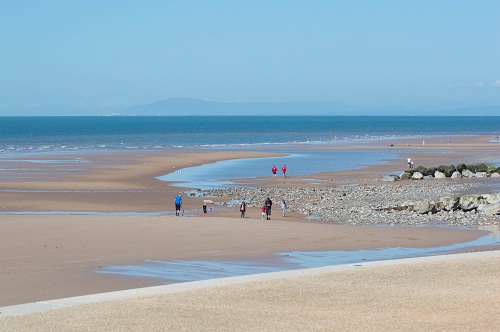 All four of Wyre's beaches fly the Seaside Award flag distinguishing them as amongst the best in the country.
Rossall Beach and Jubilee Beach in Cleveleys plus Marine Beach and Ferry Beach in Fleetwood have all been awarded Seaside Awards.
Keep Britain Tidy's Seaside Awards are the nationwide standard for the best beaches across the UK. The flag is a symbol of quality which ensures visitors are guaranteed to find a clean, safe, attractive and well-managed coastal stretch.
Wyre also has two bathing waters, designated outdoor swimming spots at Cleveleys and Fleetwood, which are both classified as 'good' in terms of water quality under tough European cleanliness standards.
Members of the public can play a big part in improving beaches and bathing waters by thinking about what they flush, not dropping litter, joining in beach cleans through the LOVEmyBEACH campaign and always picking up after their dogs. In order to maintain the bathing water standards, dogs are not allowed on Marine Beach in Fleetwood and Jubilee Beach in Cleveleys from 1 May to 30 September.
Safety is important for both residents and visitors. For more information on tide times, emergency services and steps you can take to ensure your own safety, please see our beach safety pages