A brief history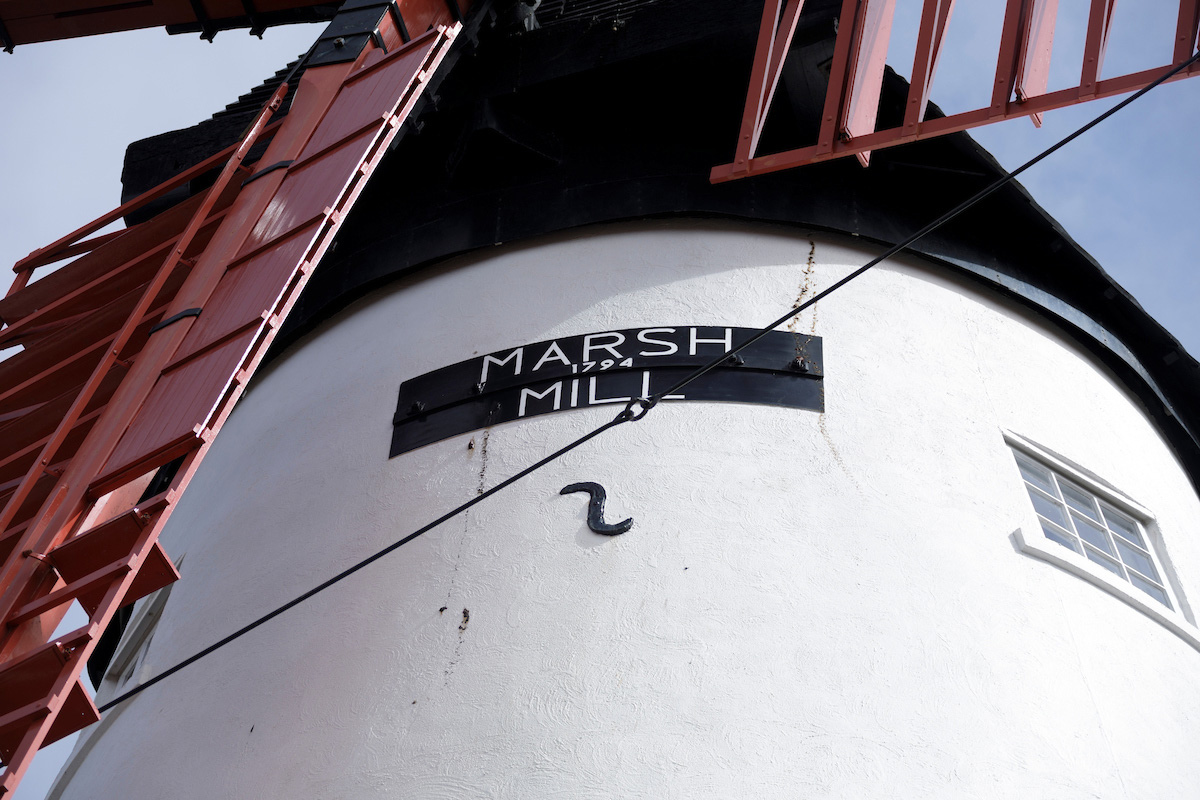 Marsh Mill was built in 1794, during the reign of George III, by Ralph Slater, a Fylde millwright who also built Pilling and Clifton Mills. The mill was commissioned and built on land owned by Bold Hesketh and became a prominent landmark. The mill was used to grind various grades of flour by generations of millers.
By the late 1800's more sophisticated steam driven machinery was satisfying the demand for finer grades of flour. Marsh Mill went over to grinding meal for animal feed until 1922 when the Tomlinsons were the last millers. The mill was used as a cafe in the 1930's but was closed and fell into disrepair.
Marsh mill underwent repair and restoration after it was purchased by Thornton Cleveleys (later Wyre Borough) Council. The mill was restored externally to completion by 'Hansons' and 'Thompsons' and internally most of the machinery is intact. Mr Walter Heapy was a driving force behind the restoration of the mill and he organised a Preservation Committee with the help of the district council. The mill is now owned by Melrose Investments Ltd.
Timeline
1794 - The mill was built by Ralph Slater on low common land, owned by Bold Hesketh, which was drained marsh - hence the name Marsh Mill.
1896 - The mill was fitted with new sails whilst being updated by its owner Parkinson Tomlinson.
1922 - The mill was closed down after a period of animal feed production.
1928 - The mill was converted into a tea shop, which was used until 1935.
1930 - Tragedy struck when two ladies visited the windmill with an interest in purchasing it. However, when both women stepped onto the fantail staging it collapsed and the women fell to their deaths.
1957 - The mill was bought by Thornton Cleveleys urban district council (later Wyre Council).
1965 - The exterior of the mill was restored to its former glory.
1972 - Walter Heapy formed the Windmill Preservation Society.
1983 - A fierce storm left the mill with only three sails.
1988 - Plans were drawn up to restore the mill to full working order.
1990 - The work was completed and the sails turned for the first time in sixty years.