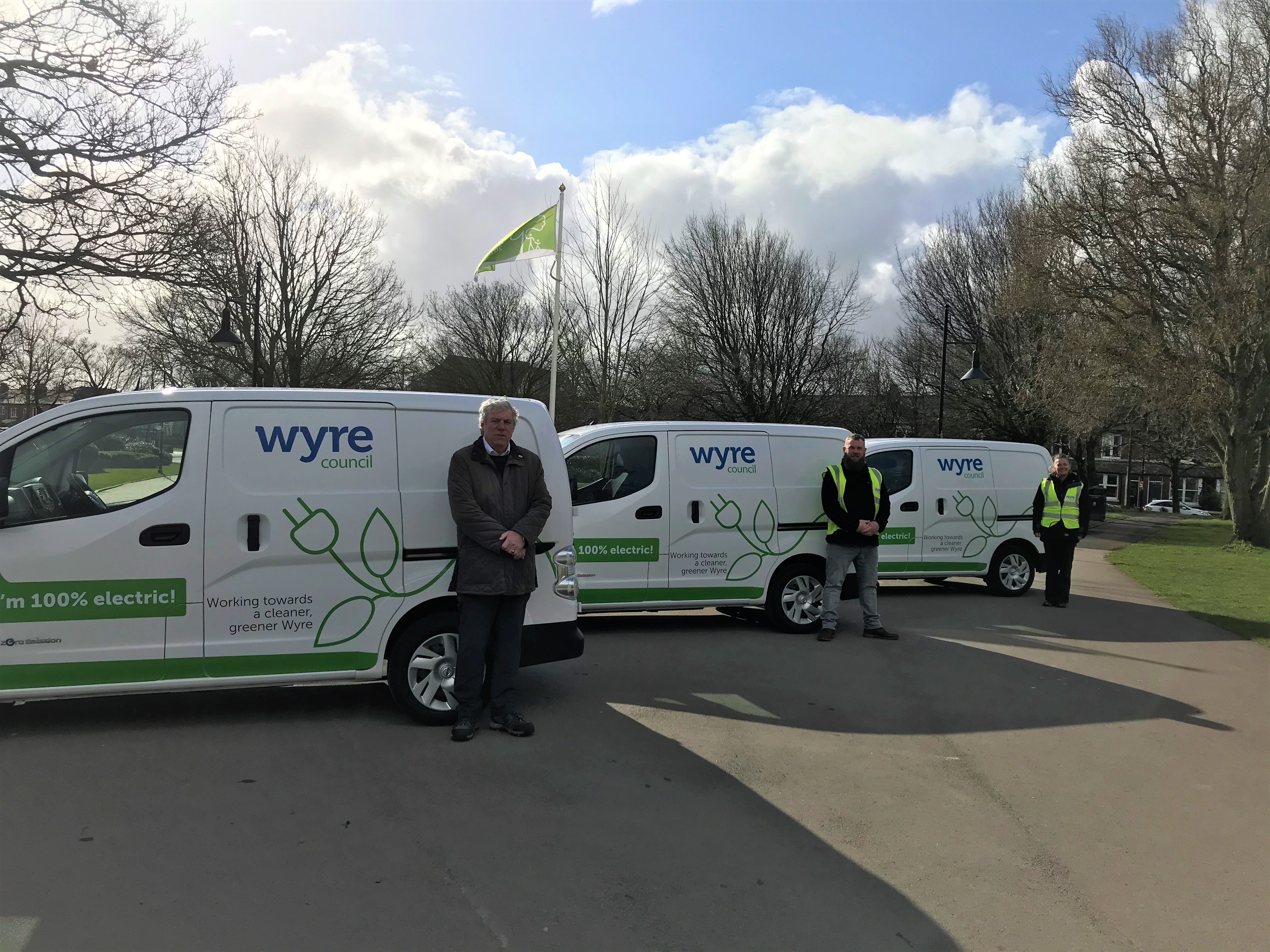 In line with our climate emergency declaration we have been working to reduce the greenhouse gas emissions from our council operations and across Wyre.
Council operations
So far, within the council we have:
Switched to a 100% renewable electricity supplier;
Installed LED lighting within the Civic Centre, as part of our plans to improve building efficiency;
Introduced a Single Use Plastics policy and improved recycling arrangements across our council buildings;
Purchased five electric vans to trial among our council fleet, with a view to replacing more vehicles with electric as they reach renewal;
Introduced a Cycle to Work scheme and installed new bike facilities at the Civic Centre;
Achieved Bronze level accrediation as a Carbon Literate Organisation through our efforts to deliver Carbon Literacy Training among all staff and councillors, to raise awareness and understanding of how to reduce emissions.
Wyre borough
Across Wyre, we have also:
Expanded on the types of plastics that can be recycled from homes and provided a new wheeled bin to increase household recycling capacity;
Committed to planting 25,000 new trees by the end of April 2024;
Introduced a ban on the release of sky lanterns and helium balloons on council land to reduce plastic waste locally;
Begun the process of installing rapid charging points in our car parks for taxi drivers and residents;
Delivered ongoing home energy efficiency measures and advice to residents in Wyre in partnership with Cosy Homes in Lancashire;
Worked with partners to continue to implement flood prevention schemes across Wyre;
Engaged with schools and the community groups on projects to improve their local environment in a sustainable way;
Surveyed residents for their thoughts and suggestions on tackling climate change in Wyre.
---
Next, discover what we are planning to do to bring down emissions as a council and across Wyre.