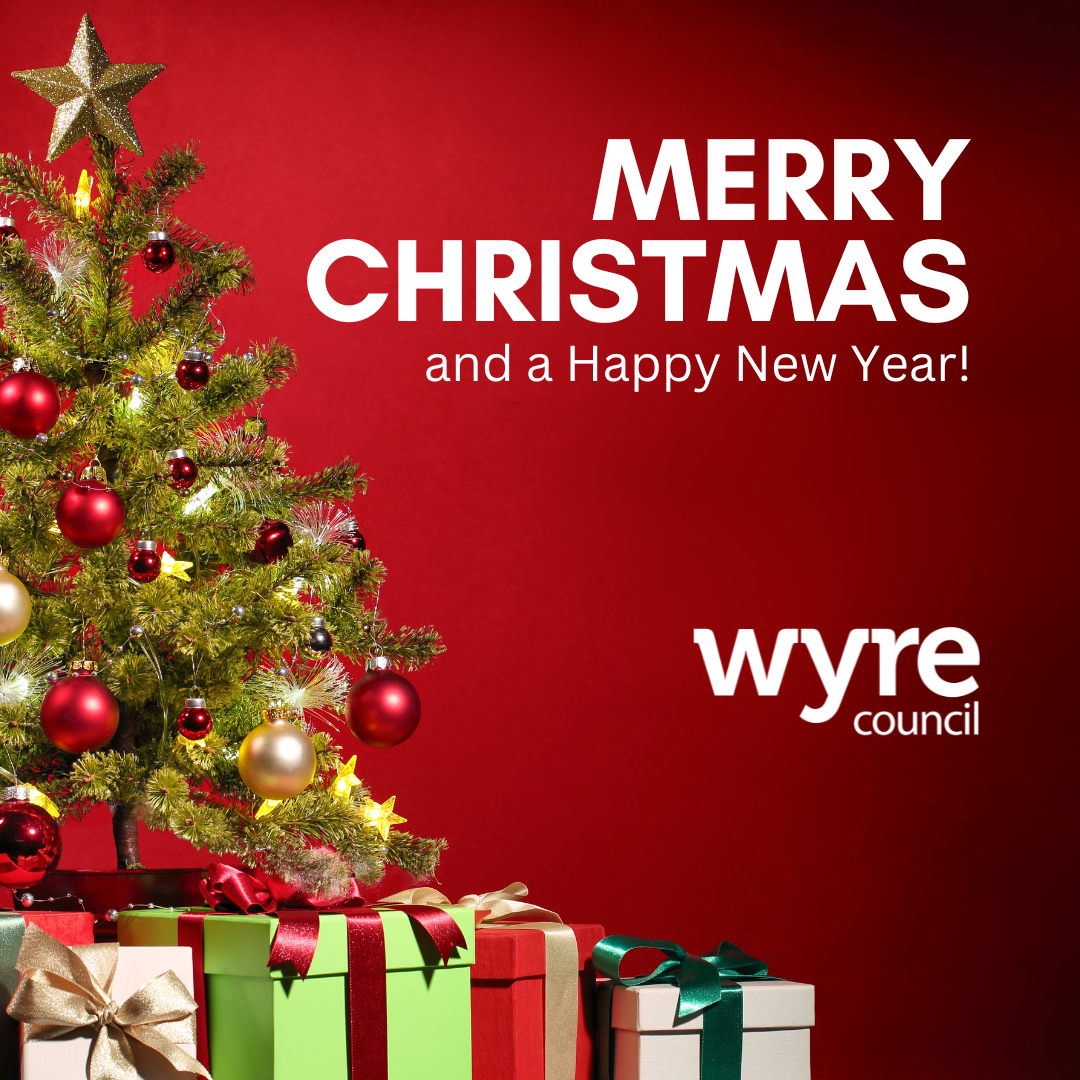 Please note that the Council offices will close after 4pm on Thursday 22 December 2022 and will reopen at 8:30am on 3rd January 2023.
Although the council offices will be closed during this period, services including rubbish and recycling collections, street cleaning, grounds and vehicle maintenance will continue to operate throughout. Thank you to staff who are working throughout to keep these vital services running.
Many non-urgent matters can be reported via the council's website at www.wyre.gov.uk. Residents can check rubbish and recycling collections, pay council tax online and there's also advice on everything from benefits to flooding.
To report incidents or make enquiries of an urgent nature during the closure period, please call the out-of-hours service on 01253 895116.
For information on waste collections, please visit www.wyre.gov.uk/bincollections
We'd like to take this opportunity to thank our residents for their support and of course, all of our staff that have worked incredibly hard this year.
We hope you all have a wonderful festive period and a happy New Year!