Leisure centres in Wyre off to a brilliant start
Leisure centres in Wyre off to a brilliant start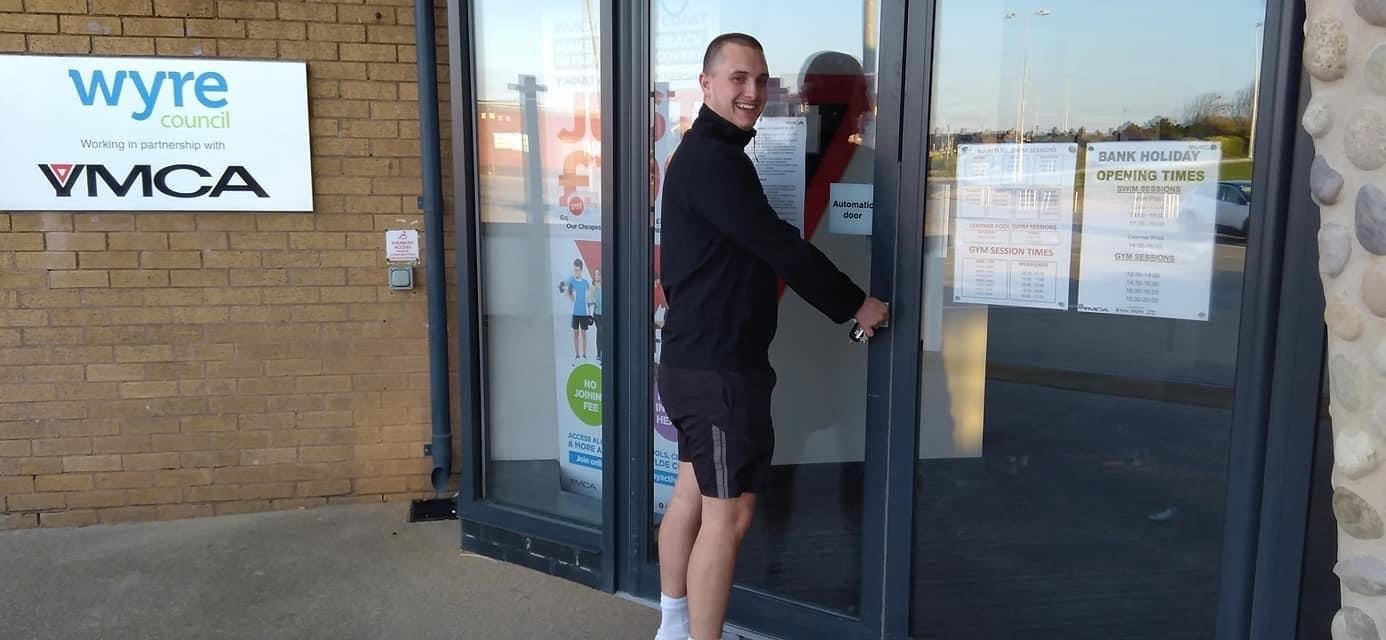 Published Wednesday, 12 May 2021
Leisure centres in Wyre have got off to a brilliant start following their recent reopening with members new and old enjoying getting back to the gym and swimming.
Thanks to £1.5 million of funding from Wyre Council and a £235,000 grant from the National Leisure Recovery Fund centres in Fleetwood, Thornton and Garstang have been able to reopen. Staff at the centres are now looking forward to being able to host indoor fitness classes from next Monday as we move into step 3 out of lockdown.
Poulton Leisure Centre is still being used to provide a vital community service as a rapid test centre and pick up point for coronavirus test kits, and Fylde Coast YMCA hope to reopen it by September.
Reflecting on the reopening of Fleetwood Leisure Centre, Dave Parker, Senior Manager for Physical Activity at Fylde Coast YMCA comments, "Our swimming lessons have restarted with strong numbers from the off and increased interest has been growing all week with over 100 new children booked in just in the last week alone.
"Fleetwood schools returned on Tuesday 4 May working towards their Key Stage 2 swimming achievements and the response from the teachers and children has been very positive with the children clearly happy to be back learning this important life-skill and the teachers are pleased with how covid secure the centres are.
"The swimming clubs have restarted their sessions for elite swimmers and younger children and are looking to regrow their programme back to full operation over the coming weeks.
"The numbers allowed into our public swimming sessions are unfortunately still limited owing to coronavirus safety regulations, but we have already managed to add additional sessions since we opened to allow even more local users into the pools. We are also reviewing our programme on a daily basis in order to increase opportunities for swimmers wherever and whenever we can whilst strictly following all current covid guidance and regulations.
"On Monday 17 May some of those government restrictions will be lifted enough to allow indoor exercise classes and we will be starting with aqua aerobic classes in our pools and group exercise classes in our sports halls and studios.
"There is clearly a desire to get back into the swimming pools from the local community and that has been most apparent by the number of happy smiling faces. Today I sat in the spectator area at Fleetwood and just listened to the children from one of our local primary schools. The children were happy and excited, enjoying their swimming lesson and I thought to myself, that is just the best noise I've heard in more than a year."
Councillor Lynne Bowen, Portfolio Holder for Leisure, Health and Community Engagement at Wyre Council comments, "It's wonderful to see Wyre's leisure centres back open and full of life. I want to thank everyone who has supported the centres. Every swim and gym session booked is helping to secure the longer term future of the centres.
"We understand the frustration people have felt when the centres were closed, but through the long hours we have spent looking at ways we can ensure the centres are able to reopen and be safe we've been able to achieve this for our residents when the time was right. Fylde Coast YMCA have some brilliant membership offers available and I'd urge anyone who's not been back since the reopening to take a look at the brilliant facilities we are lucky to have across the borough."
Fylde Coast YMCA is contracted to operate the leisure centres in Wyre on behalf of the council. To keep up to date with information about reopening and membership offers go to www.ymcayactive.org