Forton masterplan consultation
Forton masterplan consultation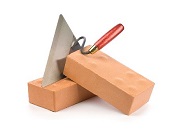 Published Friday, 13 December 2019
Wyre Council is supporting a five week consultation on a draft masterplan from 16/12/19 to 20/01/2020
The Wyre Local Plan allocates land for a substantial village extension at Forton. The extension will create a genuine mixed use development including residential and employment uses and a neighbourhood centre incorporating a village hall and convenience store.
The Local Plan requires the allocation to be brought forward through a masterplan that will be used to guide the future development of the site.
To inform the masterplan, Hollins Strategic Land who have a significant interest in the allocated land, has produced a Draft Masterplan that puts in place a framework that illustrates how the site can be developed, including where key uses could be located and the design principles that future development will need to take into account.
Wyre council is supporting a five-week consultation on the draft masterplan from 16/12/2019 to 20/01/2020.
During the consultation period, the draft masterplan, comment forms and supporting information will be available to view at Wyre Civic Centre. Response forms to take away will be available at the Hollins Lane Post Office (Methodist Church - please check opening times) for the duration of the consultation period.
The consultation material, including comment form, and details of how to respond to the consultation can also be viewed and downloaded via the Wyre council web site at www.wyre.gov.uk/masterplans
Comments should only be submitted to Wyre Council. Responses should be received by 5pm 20/01/2020 at the latest. You can submit your comments by downloading a form and email or post it to the address below.
Email: planning.policy@wyre.gov.uk
Post: Wyre council, Planning Policy, Civic Centre, Breck Road, Poulton-le-Fylde, FY6 7PU
Comment forms can also be posted in a comments box at Wyre Civic Centre and Hollins Lane Post Office.
Please do not post or otherwise send comments to Hollins Strategic Land.
If you have any queries on the masterplan process and the consultation material please contact the Wyre council planning policy team on:
01253 887231