Don't miss the Fleetwood Folk and Blues Weekend #FABweekend 2019
Don't miss the Fleetwood Folk and Blues Weekend #FABweekend 2019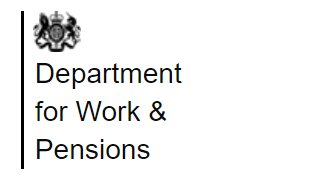 Published Thursday, 22 August 2019
Starting next Thursday 29 August - Sunday 1 September at 4pm 2019 at various venues around Fleetwood for a full four days of community based quality live music.
Fleetwood Folk and Blues held their first event in 2015. It was an intimate event bringing quality live Folk, Blues and Acoustic Music and Dance into four venues across Fleetwood. By 2017, the third Folk and Blues event boasted eight venues with the return of the Singarounds, Glazey Days Craft Cafe and Sessions Venue. 2019 takes us back to the Marine Hall, using all three rooms, and nearby venues, The Mount and the North Euston Hotel. The passion and enthusiasm continues with the community and local businesses including pubs, tourist attractions and hotels getting involved. Fleetwood Folk and Blues has doubled in size since its creation in 2015 and continues to go from strength to strength, boasting the best Artists on the scene from new emerging acts to established folk familiars.
Marine Hall are pleased to welcome the festival back hosting free music and events. The event is centred around the Marine Hall and other nearby venues. It hosts an array of events including Main stage, Acoustic Stage, Workshops, Song Circles, Singarounds, Musicians Sessions, Singing Breakfasts, Heritage Events, Craft Fair etc.
The Festival brings artists from all over the world whilst still providing a platform for local musicians to play alongside them.
Headliners include John Tams & Barry Coope - Winter Wilson — Dan Walsh Trio — Will Pound & Eddy Jay — Banter - Junkhouse Dog Blues Band - Richard Grainger — Dave Speight—Pete Ryder & Phil Hare —Plant & Taylor—Dave Gibb - Trouble at Mill - Tom Perry - Mather & Robinson - Scolds Bridle - Thistle - Nick Dow - Steve Turner - Rare Ould Times - Katie Spencer - Amazing Dick - Caffrey, Madge & McGuirk - Martin Williams - Hicks & Goulbourn - Me, Thee & E - Beetroot Jam - Vision Thing - Cobalt Tales - Nidd - Dai & Barbara Thomas - Mike Bluesman Francis
The venues include Main Stage – Marine Hall, Acoustic Stage – The Mount, Fringe Events – North Euston, Victoria Bar and Wyre Lounge (Marine Hall) for live music (Free Entry). Singarounds – There are a number of these over the weekend including the free Singing Breakfast in the Waterfront Cafe (Marine Hall) from 10am-11.30am (food available from kiosk under the colonnades) and the bar in the Waterfront will be open from 10am for tea and coffee.
Fleetwood Folk and Blues will also be hosting a Craft and Vendors Fair on Saturday and Sunday of the weekend held at the Marine Hall between 10am – 7pm. The Craft Fair is free entry and in the Waterfront Cafe in the Marine Hall. For information about the stalls available or booking a stall please contact marinehall@wyre.gov.uk
Rachael Bailey, the organiser of the Fleetwood Folk and Blues Festival, comments: "I'm very excited about the up and coming Fleetwood Folk and Blues #FaBweekend2019. We've gone all out with our artists this year with an abundance of award winners, TV icons and shows unique to our festival. It's amazing how far we've come in five years and I applaud those who continue to support Fleetwood Folk and Blues Weekend and Fleetwood Acoustic Room....onwards and upwards! "
Fleetwood has always been a musical town with tales of the sea right through to still having many live bands performing regularly. A wonderful and dedicated team continue the tradition with a difference, to encourage a younger audience, and nurture a cross-generational love and appreciation of all styles of Folk and Blues.
The Organisation is completely voluntary and relies on the support of the community and music lovers, all proceeds are invested into future events.....
Weekend tickets are available to purchase from Marine Hall at only £75 and will be £80 on the door
For a full breakdown of the Marine Hall programme and to buy tickets go to http://bit.ly/FleetwoodFolkandBlues
Please note camping tickets need to be paid for separately.
For more information go to www.fleetwoodfolkandblues.com