Residents urged to watch out for palm oil on the beach
Residents urged to watch out for palm oil on the beach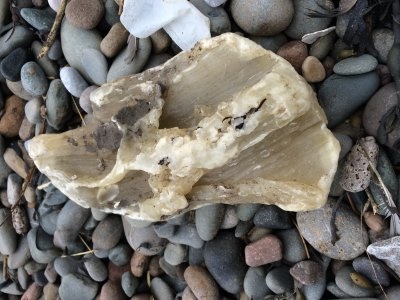 Published Wednesday, 27 January 2016
A white waxy substance thought to be palm oil has been found on the beach in Wyre, and it can be fatal to your dog if it eats it!
The material was found on the beach opposite Hawkshead Road, Knott End. This is an area of the beach which is not recommended for dog walking anyway due to it being marshy.
There are also reports of it being found on Fleetwood beach, however this has not been confirmed.
Be cautious
Our advice to dog walkers is to make sure that you keep an eye on your dog at all times. Just because a beach is safe from traffic doesn't mean that it is completely safe for your dog when it is off the lead.
If you believe your dog to have eaten any of this material you should get to a vet immediately and ideally within 30 minutes.
We'd also advise you to find out where the nearest vet is to the beach where you walk and keep the number in your phone, just in case.
Report any sightings
If you do see any of this substance on any beaches in Wyre please report it back to us.