Wyre Wheels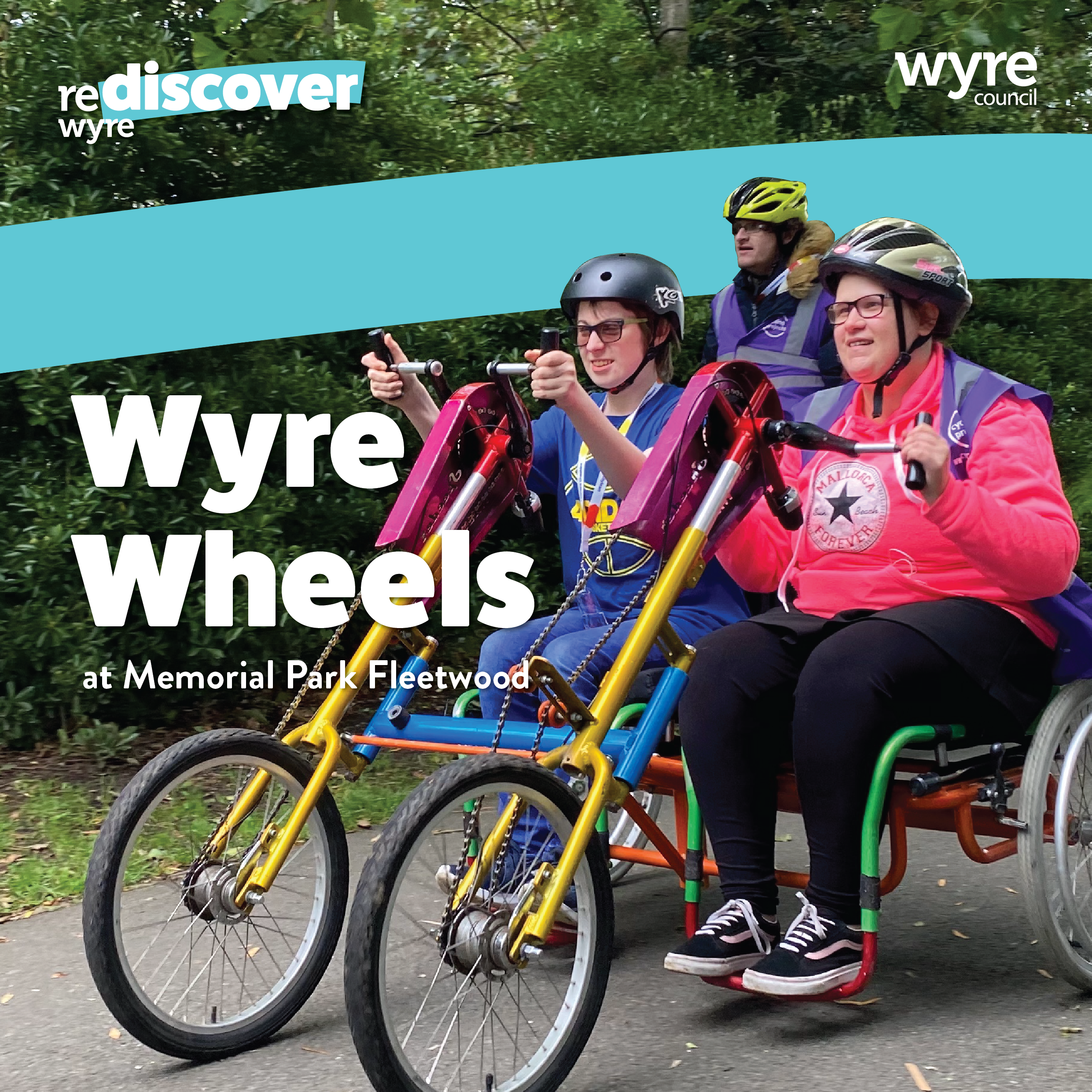 Wyre Wheels is back from 14 May 2021!
Wyre Wheels is a cycling programme offering participants the opportunity to ride adapted bicycles including trikes, side-by-sides, hand bikes, quad and wheelchair bikes.
We welcome anyone to attend the sessions, whether you are disabled, have limited mobility, recovering from illness or injury, elderly or just want to get back on a bike. Everyone is encouraged to participate!
Venue
Memorial Park Fleetwood
Dates and times
Every Friday, with bookable sessions between 12:30-3:15pm. Booking is essential - please see our events page for Covid safety information and how to book.
Cost
Sessions are free for the first 4 weeks of this new season! Charges will apply afterwards, please ask for further details on booking.
Contact us
For further details about the Wyre Wheels programme, please contact Angela Longstaff
Rate this page
Give us your feedback on this page!