Apply for a job
View current vacancies at Wyre Council
A career in local government can be very rewarding, offering a variety of roles and opportunities for personal and professional development. All this can be found at Wyre Council, in a variety of departments.
By creating an online account you can apply for jobs and save your progress on the application.
If you already have an account on our website then all you need to do is login
Additional job searches
Greater jobs - Discover opportunities at neighbouring authorities

Universal jobmatch - Search and apply for full or part-time jobs within the government
Contact us
For further information please contact us: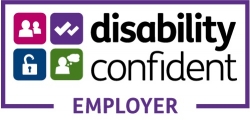 Rate this page
Give us your feedback on this page!