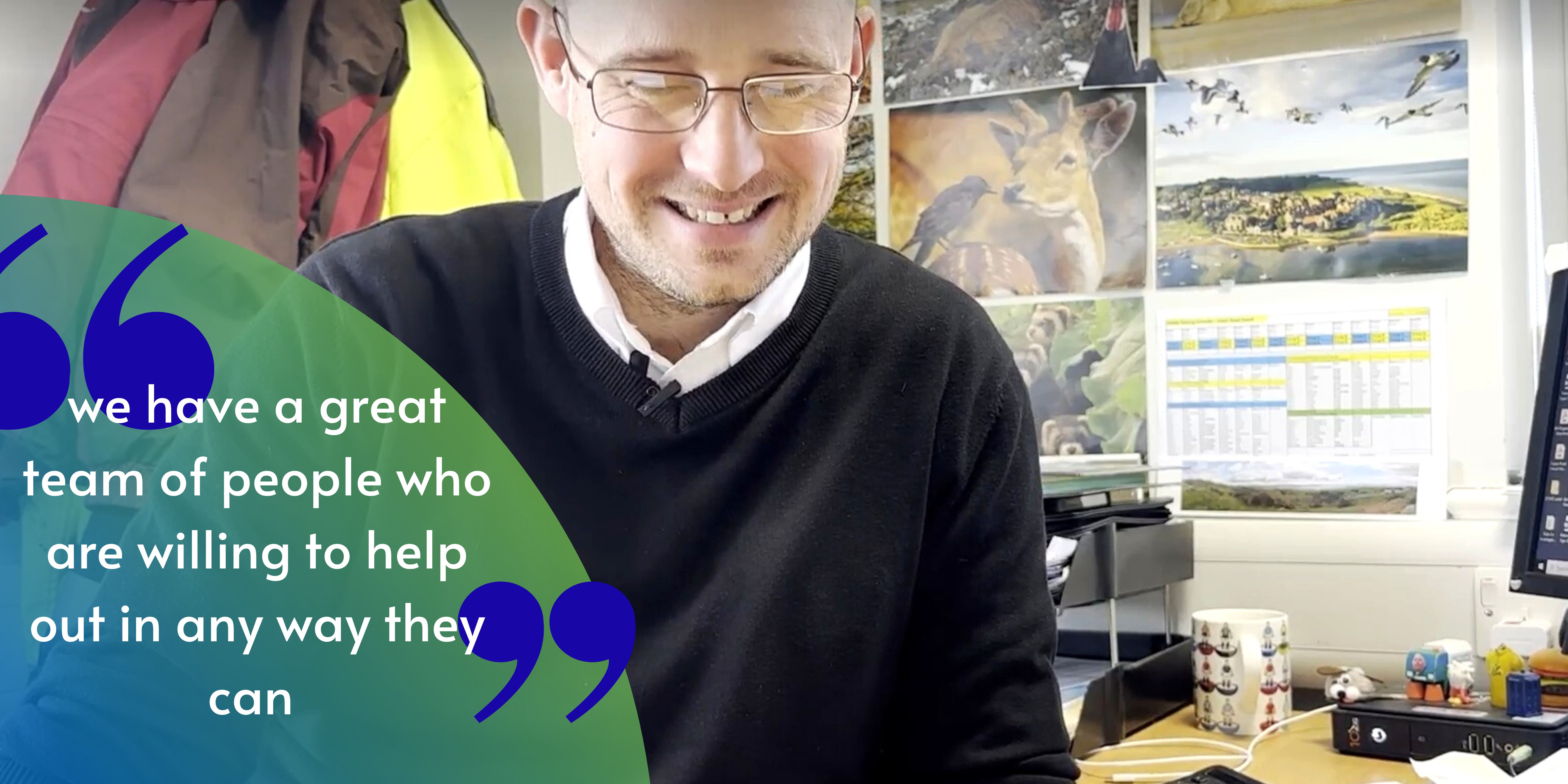 Tell us about your role
I'm a Public Realm Manager, so day to day I oversee and manage the Grounds Maintenance Department. The department cover tasks from cutting our open spaces and parks to facilitating burials within our cemeteries, alongside some in-house tree management and litter bin emptying. Working with partner organisations to ensure our district is looking good for Britain in Bloom, judging and keeping the parks up to scratch for the Green Flag awards.
What is that attracted you to your role?
I moved from Cumbria to Blackpool in 2017. I have always been in the Grounds Maintenance industry and once settled looked for local GM jobs. A role of Gardener came up at Wyre which I applied for and was offered. A couple of years later the existing Manager retired, so I applied for the role. I was offered and accepted the role on a temporary basis; 18 months later it being confirmed as a permanent post.
I enjoy being in the outdoors and being able to partake in the upkeep of the local area alongside a great team of individuals.
What have been the highlights of your career with us so far?
My highlights would be being made permanent as Public Realm Manager, and then being involved in and having input into any future projects particularly looking at sustainability and bio-diversity.
I also feel that at Wyre we have a great team of people who are willing to help out in any way they can.
What are the three main benefits of working here?
I love the flexibility of the role, and how many different things are going on that I am involved with.
I feel that I am working with a great team at Wyre.
The feeling of satisfaction that I get at the end of the day when I know I have made a difference to the area.
Would you recommend working for Wyre council to a friend? If so, why?
Yes absolutely, it's a great place to work with many different areas to visit, a good team to work with and great benefits.