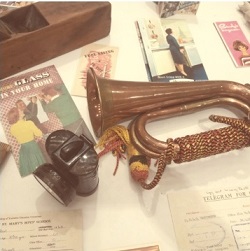 Come and have a natter with our friendly volunteers, guess the objects and reminisce to your heart's content. The first Friday of every month.
A table full of curious objects, replica tickets from pop concerts of the 1970s, knitting patterns of the 50s, decades scrapbooks to thumb through, the odd flat iron, a shuttle from a loom!
Play our new interactive Finding Fleetwood game using your smartphone.
Everyone is welcome - no need to book, just turn up!
At Fleetwood Market in the market hall.